Music critic Mitsutaka Nagira visits Shibuya's music bar Tangle to start his article series "Where you can find good music in Japan."

"There's no night I didn't come here for a drink after a live show at Blue Note Tokyo," says Nagira, who highlights Tangle's music selection as "quite unusual among the many music bars in the area." He dives into Tangle's character and what makes this place so original.

Shibuya Mark City area full of quality music bars
In the past, there were many record stores in Shibuya. In particular, Udagawa-cho, where many stores were crammed together, was home to records of all genres purchased from all over the world. There were also many clubs and DJ bars in Shibuya where DJs who bought records from these stores held parties. These clubs and bars had horizontal connections through DJs, and each had its own influence on the other. In Shibuya, a unique culture was fostered by mixing the record culture with the club culture. It is often said that the music called "Shibuya-kei" has a deep relationship with them.
Even though many stores have closed, there are still record stores and clubs in Shibuya that attract record lovers from all over the world. It goes without saying that there is a bar with great music in such a town.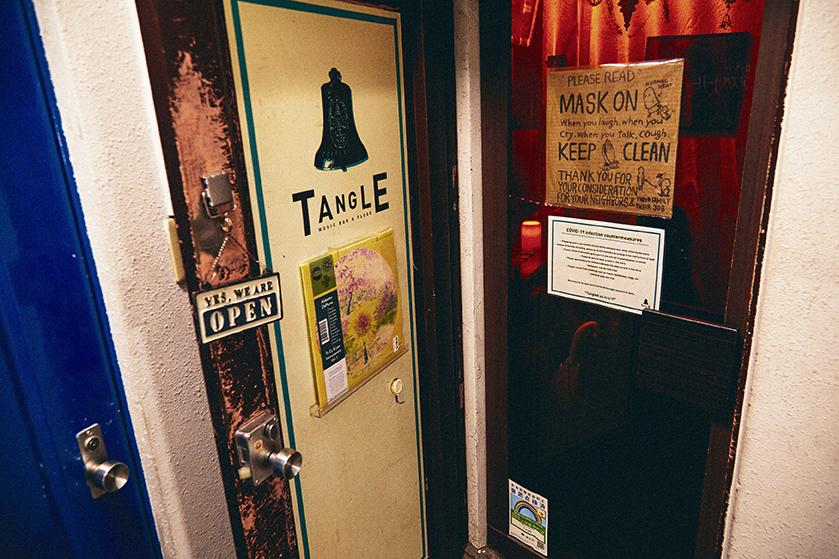 The area around Shibuya Mark City is home to a number of quality music bars. These include "Bar Music" by Tomoaki Nakamura, a music selector and DJ "Bar Blen blen blen," which is strong in Brazilian music and offers Brazilian cuisine and "JBS," a soul bar that is particularly popular among overseas customers. "Tangle" is also located in the same area.
Back to series