"Bubblegum flavored. NENE," a collaboration song by PERO PERO CANDY and NENE of Meme Tokyo, will be released for download on September 17 (Sun.).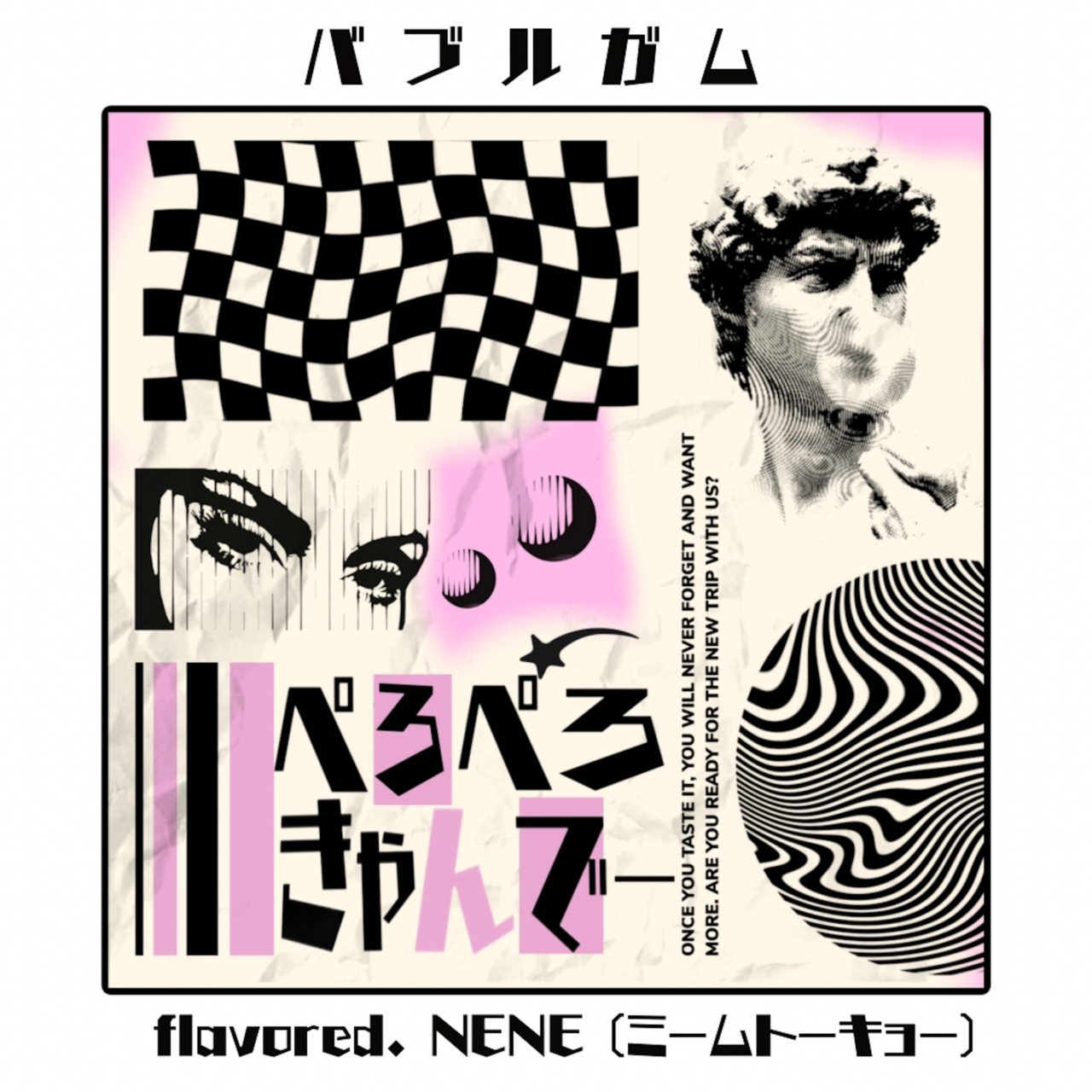 PERO PERO CANDY is a pop rap unit consisting of older brother SUNNY-PLAY and younger sister Janet, who are popular on TikTok and YouTube Shorts. Inc. They were attracted to each other's SNS and kept in touch with each other, which led to their exchange and this collaboration.
The song was co-produced by SUNNY-PLAY and NENE, and is a pop song that crosses Janet's bass rap and singing with NENE's singing, comparing the sweet, bitter, strong, and weak feelings of girls and their attraction to "bubblegum" that becomes more and more appealing the more you chew it.
Pre-add on Apple Music and pre-save on Spotify are also available prior to the release. The music video will premiere on YouTube at 20:00 on September 17, the day of the release.
Sweet, bitter, strong, and weak, you are all very beautiful and attract many people! Believe in your own potentials and go out with a bang !!!! Today, tomorrow and the day after, you are all still so pretty and beautiful! No matter what happens, no matter if the earth is upside down or not, this one thing will never change! This song is filled with our thoughts and feelings! Deliver me!

Janet Makoto
It's a song for you and me that boosts my self-esteem ♡♡♡♡♡♡♡

NENE
PERO PERO CANDY "Bubblegum flavored. NENE"
Distribution date: September 17, 2023 (Sun.), from 0:00 on each service
Pre-save/Pre-add: https://linkco.re/hpu7m8ga
PERO PERO CANDY presents "Welcome to 6次元" LIVE
Date: Saturday, December 9, 2023
Venue: Osaka Shinsaibashi Pangea
Doors open: 16:00 / 16:30
Ticket price: General 4,000 yen / Student discount 2,500 yen (tax included, drinks not included)
https://eplus.jp/ppc/
Inquiries: SOUND CREATOR
https://www.sound-c.co.jp