Connecting Circles of Friends through Goo Touch! In the "FIST BUMP" corner of the radio program "GRAND MARQUEE," people who live and enjoy Tokyo appear in a relay format, and on March 28, we were joined by Irie Nanako, who was introduced by Ayaka Sakuragi of BONUS TRACK. We asked her about a wide range of topics, from the film she directed "Till the Carnival," her background as a multi-creator, and her love for the power tool brand "Makita.
Making a film in junior high school. And the dialogue is in Chinese.
Takano (MC). Today we welcome Ms. Irienanako, a film director, advertising copywriter, creative director, apparel brand owner, and also a word-themed artist. Please give her my best regards.
Ilie: Nice to meet you.
Takano. Mr. Sakuragi introduced me as a colorful person. Her hair is red and she looks so colorful. She is very bright, spring-like, and very nice.
Ilie: It's like this all year round (laughs).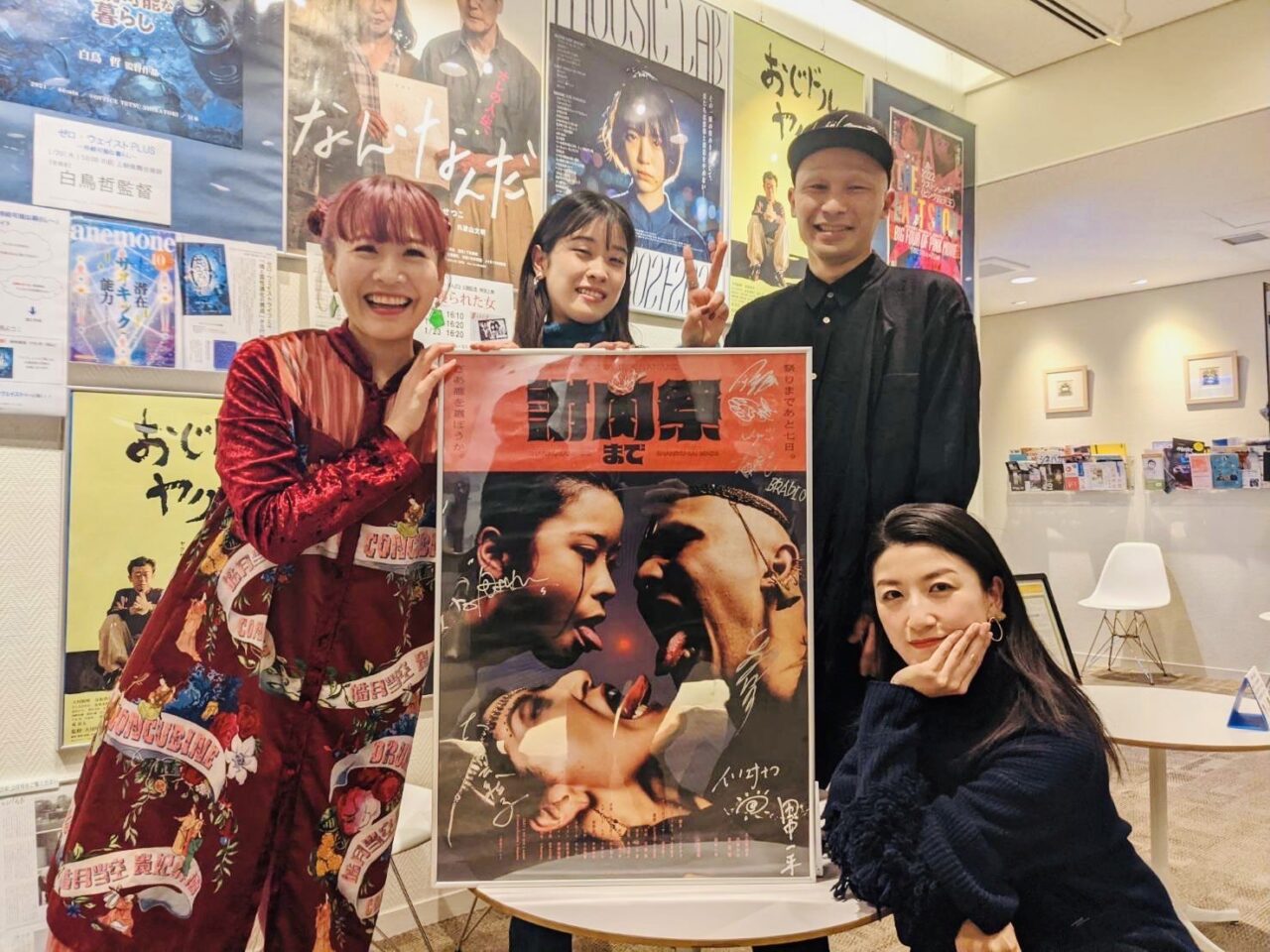 Takano. That's nice. As I mentioned earlier, you have many titles.
Irie: That's a lot. I try to summarize them according to the occasion. Too much information can be confusing.
Takano. How did you start out?
Ilie: My first job/employment was with an advertising company, and it was in commercials, copywriting, and advertising creativity.
Takano: Were you a planner or something like that?
Ilie: All of them, I guess. I can't do design, so I was a planner and a copywriter.
Takano: Outside of work, how did you start your creative activities?
Ilie: Dance, which wasn't in today's introduction, but I'm getting confused again (laughs).
Takano: I like this sense of chaos (laughs). That in itself is already a wonderful part of Ilie's character.
Ilie: That's right (laughs). I would say, since it is connected to what I am doing now, that I started making films when I was in the third grade of junior high school.
Takano: That's very fast. !!!! Films since junior high school (surprise). You are a film director now, but you have been making films since you were in junior high school. ……
Irie: I guess there hasn't been much evolution in what I do (laughs).
Takano: No, no, no, no! That's not true. It is amazing that you have been expressing yourself since then, and that it has become your work as well. What kind of films were you making when you were in junior high school?
Ilie: About five of my classmates and I storyboarded and shot the film, but the dialogue was in Chinese, not Japanese.
Takano: What on earth is going on here? ……
Ilie: The title of the film was "Town," and the setting was "a town that is somewhere but nowhere. So I wanted to make it in a language that was not Japanese, and since people would understand English, I decided to make it in Chinese.
Takano: Did you have a story in mind that you wanted to shoot?
Ilie: Yes, I did. I was already planning to present the film at school because I had even filmed it inside the school, but it was a strict Catholic school, so everything had to be connected to "love" in order to be accepted. So, I was filming a story about street children, as if I was trying to make love the theme, even if it was a complicated one.
Takano: Wow. Did you present that at school?
Ilie: Yes, we presented it at the school festival.
Takano: It is very interesting that you have had a worldview that you wanted to express since you were in junior high school.
Irie: That's right. In the course of making several films, I sometimes come across an original language that is not Japanese, and I recently realized that it had already started when I was in junior high school (laughs).
Takano: Oh no, that's amazing.