A circle of friends connected by gut touch! The "FIST BUMP" corner of the radio program "GRAND MARQUEE" features people who live and enjoy Tokyo in a relay format.

On July 31, Yukako Yajima, an editor and music writer, will appear. We asked her about her roots that led her to become an interviewer, the story behind her coverage of Paul McCartney, and her activities on social networking sites, where she produces her husband's cooking account and has become popular.
A universal language I realized as a child
Celeina (MC): First of all, let me give you a brief profile. She has been editing and writing for music free newspapers since she was a university student. After graduating from university, she joined an entertainment agency, where she worked as an artist manager and was in charge of finding and training new artists. After that, he worked for 6 years in the editorial department of culture media CINRA.NET, where he served as deputy editor-in-chief.
She has since been involved in creator management and content direction on TikTok, and currently works as a freelance music writer/editor, while her husband's social networking account 'Men's Food for the Family🐒 Monkichi', which she set up as a producer, has over 380,000 followers.
Takano (MC): First of all, there is something I want listeners to know.
Yajima: I came here directly from Naeba.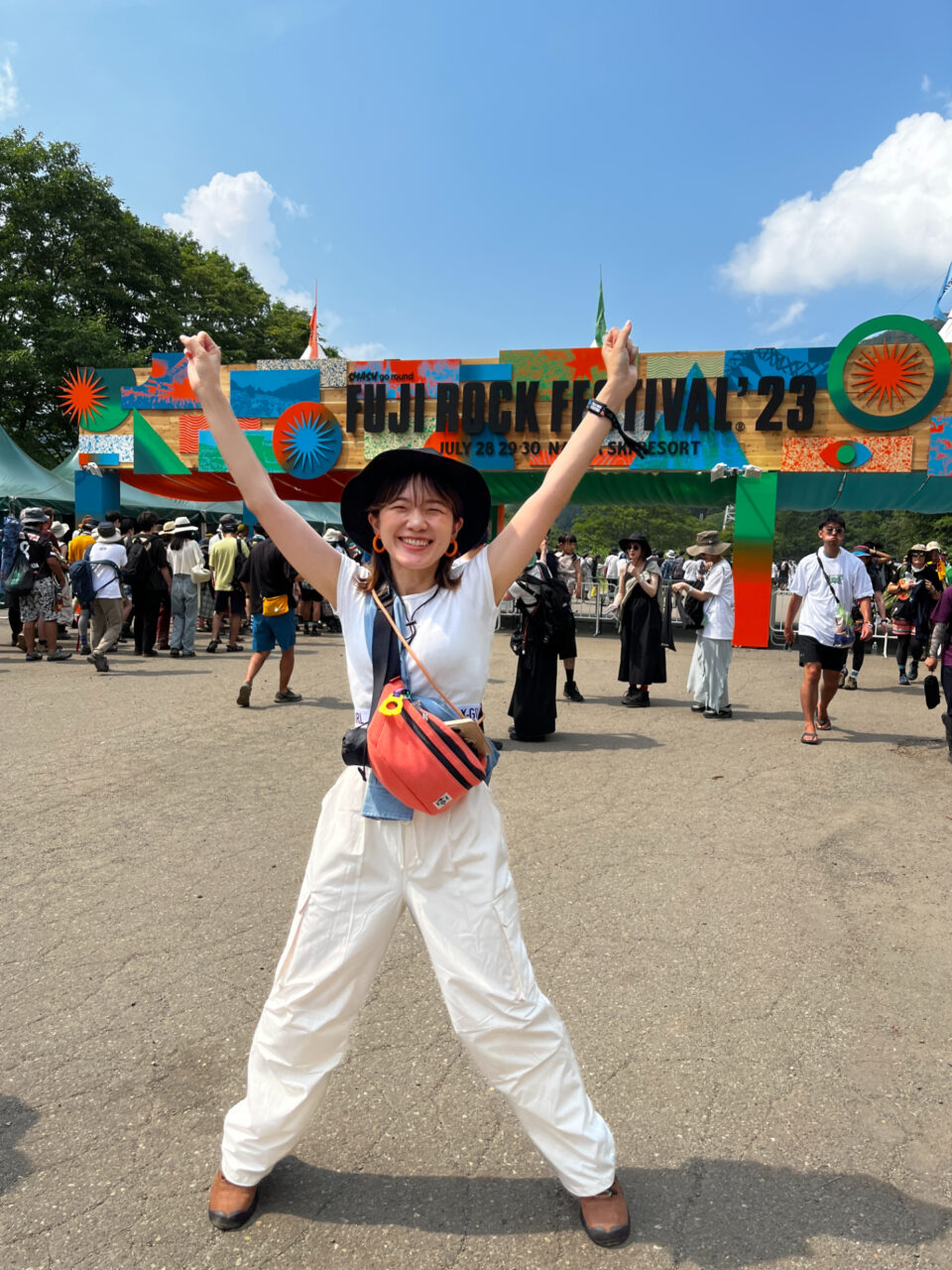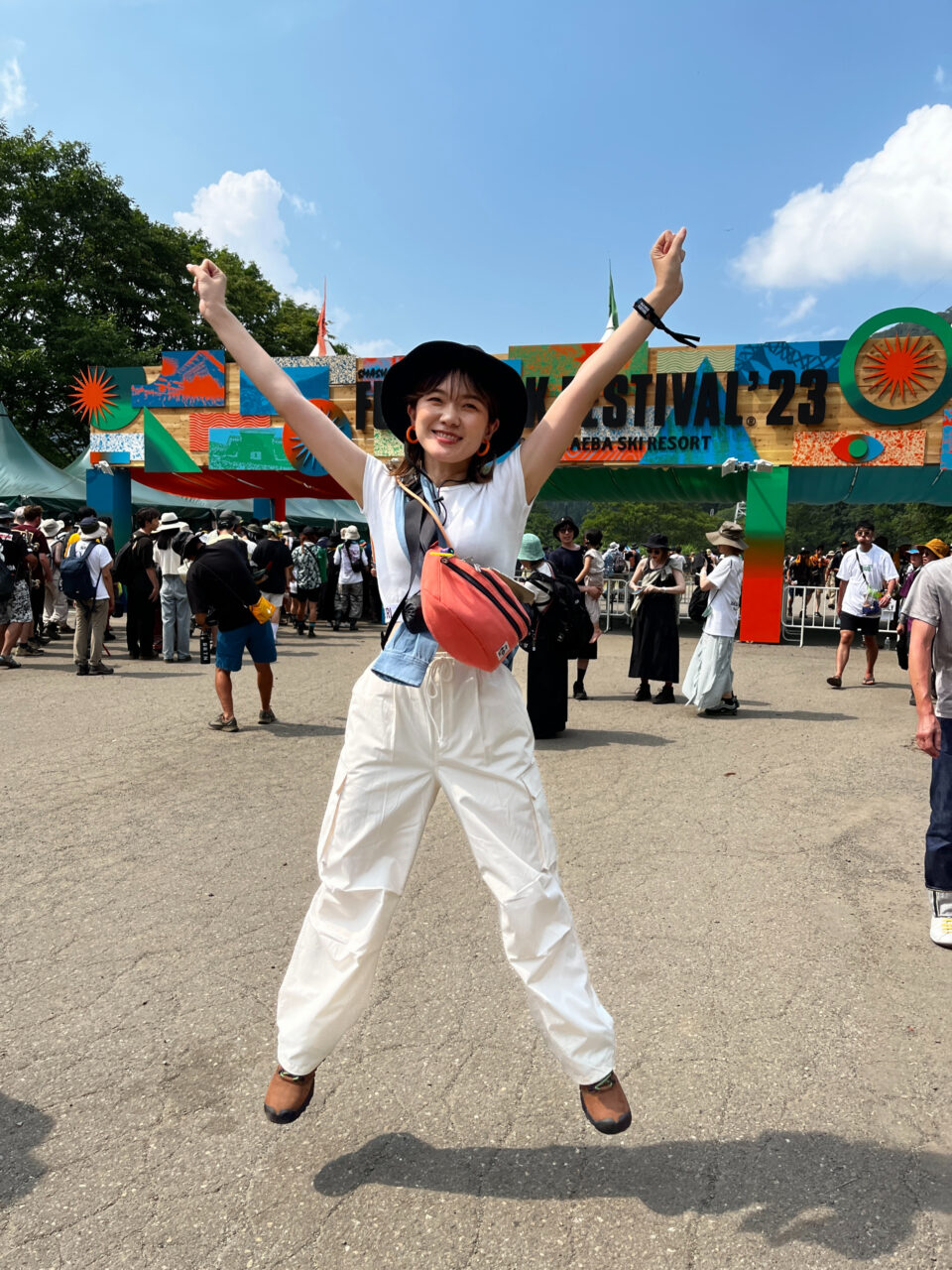 Takano: Isn't this atmosphere very "Fuji Rock"-like?
Yajima: It's great.
Takano: Everyone had a smile on their face when they came in.
Celeina: Did you have a good time? How many days did you go?
Yajima: I went on Friday morning and enjoyed myself for three days. It was great. It rained a little on Friday, but it was sunny most of the time.
Takano: It was rather nice because it got a little cooler. I would like to hear Yajima-san's highlights of "Fuji Rock.
Yajima: Wow, isn't it really hard to pick one?
Takano: It's really difficult (laughs).
Celeina: It doesn't have to be number one, just one of the number ones that you can share.
Yajima: Yes, that's right. I knew Lizzo was cool. It was the best, wasn't it?
Takano: It was great. It was full of love.
Yajima: It was an all-people empowerment show. It really cheered me up. I wondered if Michael Jackson was able to make people's eyes sparkle like this back then. He took action against racism and other social issues of the time, sent out messages, and created a perfect show. I felt like I was receiving something similar from Lizzo, and it made my heart tremble.
Takano: I was happy to see you there, too.
Yajima: We were having a good time with beer in our hands (laughs).
Celeina: How many times did you play "Fuji Rock" this year?
Yajima: How many years has it been? I have been at least 10 times already.
Celeina: You must be a senior.
Yajima: Once you go once, you may think that you don't have to go this year because you have a lot of work to do, but right before the event, you start thinking, "I want to go for three days. It's addictive.
Takano: I'm already looking forward to next year.
Celeina: The festival season has begun in earnest, but when did your musical awakening occur?
Yajima: I started going to TSUTAYA with my parents when I was little, borrowing CDs and recording them on cassette tapes, etc. When I was in elementary school, we moved to the United States. I moved to the U.S. when I was in elementary school, and since I didn't understand English, I couldn't understand what people were saying at school, and even when I turned on the TV, I couldn't understand anything.
Takano: When it comes to music, yes.
Celeina: A universal language.
Yajima: That's right. Even if you don't understand what they are saying, you can enjoy the music. Backstreet Boys, Spice Girls, Britney Spears, Eminem, and so on.
Celeina: It was a good time.
Yajima: That's right. I think my life of watching MTV every day after school was a turning point in my life or my roots.