A new cultural event EPOCHS – Music & Art Collective took place at Rising Field Karuizawa in Nagano Prefecture from September 30 to October 1. The recap for the first day is here (First day report of the new festival "EPOCHS" in Karuizawa). On the second day, 17 artists and DJs performed, including TOWA TEI, Yuta Orisaka, Campanella Wednesday, MIZ, Dos Monos, maya ongaku, etc. YOSHIROTTEN, who also produced artwork for Tempalay, projected images onto the trees in a sound visual installation.
Legendary Taeko Onuki Takes the Stage
One of the day's main attractions was Taeko Onuki's stage performance. "I don't really perform at festivals like this," she said, "or I guess I just didn't (laughs)." The reason why she chose to perform at "EPOCHS" this time was that she really wanted to come to Karuizawa, and doesn't know how long she would be able to sing for. "I hope you can enjoy it while I still can," she adds.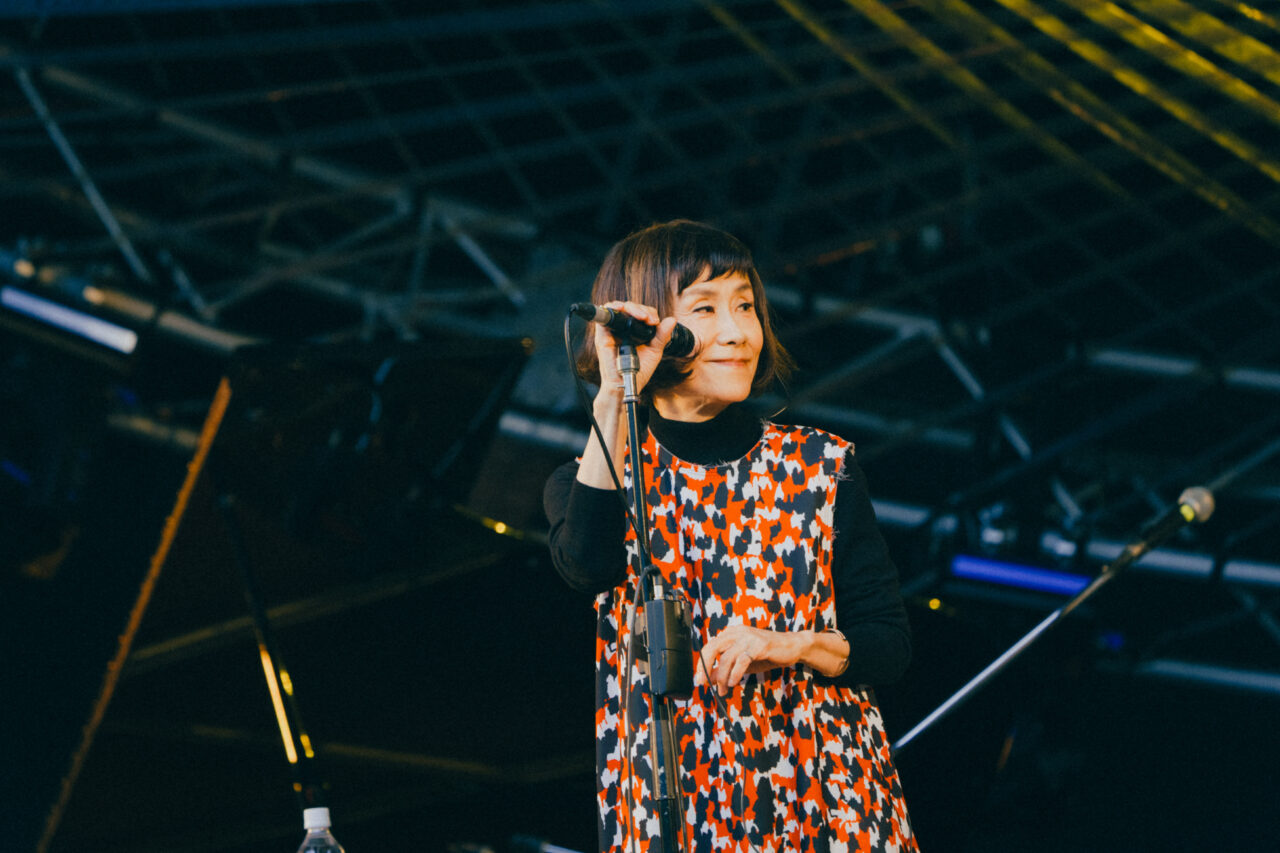 Four bands from Asia appeared in EPOCHS, and some of the sounds were influenced by city pop. The significance of having Taeko Onuki, a legend who has influenced not only Japan but also the world, perform here is tremendous. Onuki said charmingly, "I have collected songs that I think people would like to hear. "Peter Rabbit To Watashi," "Shikisai Toshi," "Happy-go-Lucky," "SIESTA," "Vegetable" and "Wonderland". The band recently pulled the master tapes from the record company and imported the sound, so she can perform the old songs.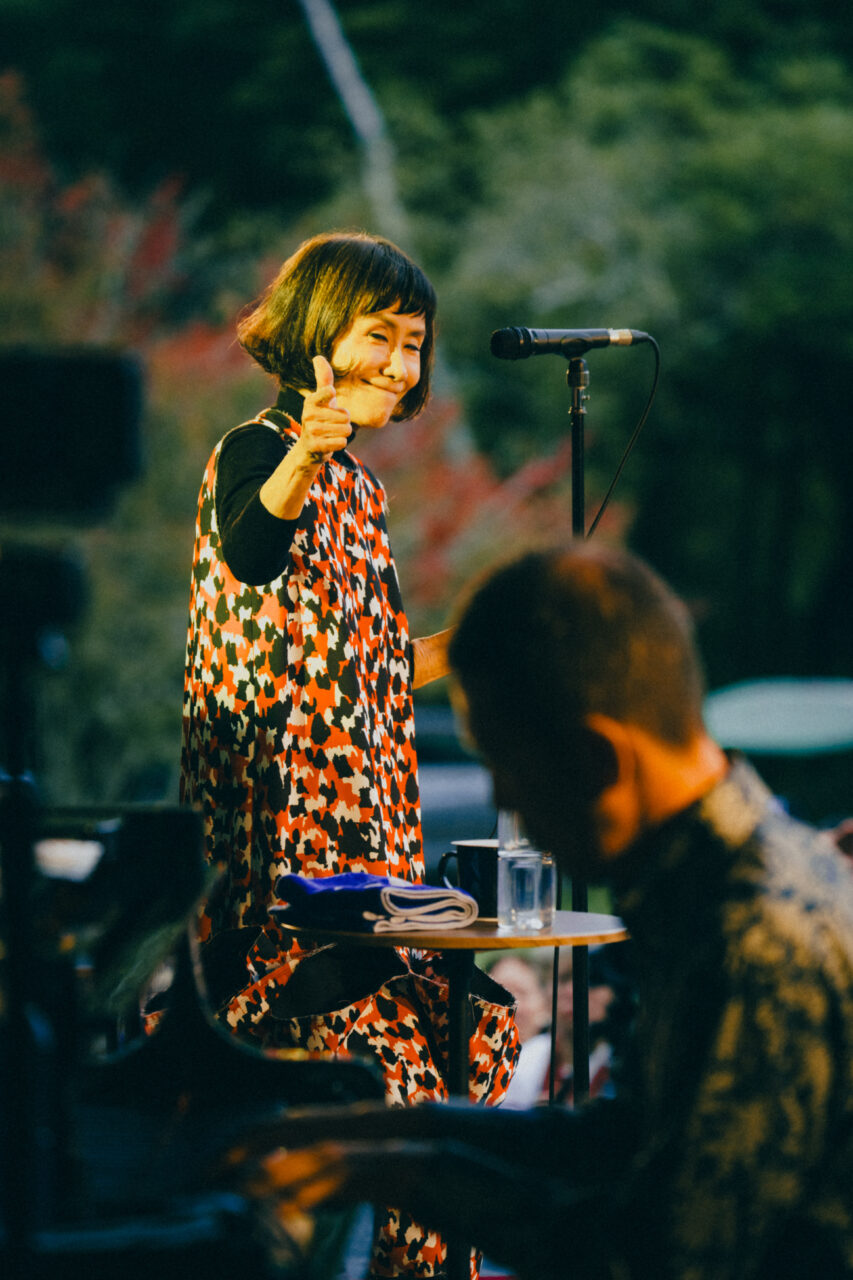 It was a truly luxurious time with a superb performance by Hotaru Fushimi (Gt), Masato Suzuki (Ba), Manabu Sakata (Dr), Shohei Amimori (Key), Fabien Reza Panet playing the grand piano, and Hisanari Matsui, who is also the manager, manipulating sequences.