The music and camping festival "FUJI & SUN '23" will take place in Shizuoka's Mt. Fuji Children's World on May 13th and 14th. With the concept "Learn and live with Mt. Fuji," this year marks its fourth installment and the festival provides borderless music and culture at the bottom of the mountain. In addition, a wide range of leisure activities are also available, which offers a sense of community.

cero, a Tokyo-based three-piece band, will return to the festival as the headliner on Saturday. The band will also release e o, their first album in five years, this May. So this is the perfect opportunity to catch the latest version of the band since they last performed at FUJI & SUN four years ago. Described the new album as "almost self-titled album" by the band's frontman Shohei Takagi, NiEW spoke to him on their latest album, their first performance at FUJI & SUN, and the post-pandemic era.


Pursuing cero's identity even further
– Let's start with your new album e o, the first album in five years. "Fdf" is the oldest song of the album, released in February 2020. But the album production had to pause during the state of emergency. So I suppose August of 2021, when "Nemesis" was released, was the actual start of the album?
Takagi: You are right. Fdf" was released a little after "Polly Life Multi Soul" and I thought, "It's about time to start moving a little again," but that song itself was the first time for cero to deliver music without physical media such as CDs or records. But that song itself was the first time for cero to deliver music without a physical medium such as CDs or records. We have been living in a physical world for so long that releasing a song without a physical medium is a bit old-fashioned, and although no one would write a song like this again, it was something like "Thank you for the physicality".lol
– I sensed that from the lyrics and the album cover.
Takagi: The first thing that changed with Pandemic was the style of production. Up until now, we had the image of someone making a demo and then writing it up in the recording studio, and "Fdf" was originally a song that was created from a demo made by Mr. Arauchi.
However, I released my solo just before the pandemic, followed by Arauchi's and Hashimoto's solos, so I thought that the "someone else taking the initiative in creating" method had come to an end for the time being.I thought that in order to further explore the cero style, it would be more important for the three of us to "get together and create".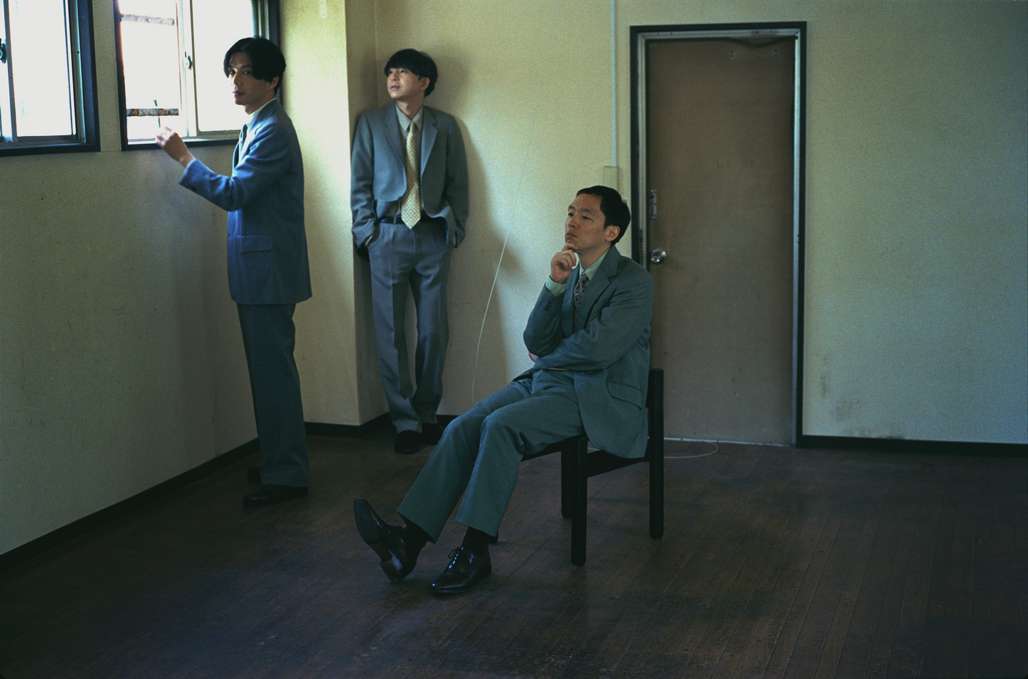 – I see.
Takagi: So we decided to set up a simple studio in an apartment in Kichijoji where Hashimoto used to live. "Nemesis" was the first thing we started working on.
Takagi: For this song, I started with a melody that I had blasted into my phone, and we all expanded the idea little by little. We repeated the process of just getting together and creating without any particular plan. The songs on this album all went through that process.
– So, getting together was necessary even during the pandemic rather than online meetings?
Takagi: Just before the coronavirus pandemic, I visited Mr. Arauchi's house to work with him for a few days on some music projects, and we had a great time working together smoothly and fluidly. From this experience, I realized that the first thing we needed was a "place to gather". I felt that as long as we had a place, something would naturally come together, so we came to the conclusion that we would build a base of operations.