A circle of friends connected by gootouch! The "FIST BUMP" corner of the radio program "GRAND MARQUEE" features people who live and enjoy Tokyo in a relay format.

On May 31, fashion stylist/shop director Shohei Higashi was introduced by "TEN CLUB" owner Takeshi Shimizu. Shohei Azuma, fashion stylist/shop director, will appear on the show. After working as a popular store staff at "BEAMS HARAJUKU", Mr. Azuma has been involved in a wide range of activities. We asked him about how he became a stylist, how he opened "deer nakameguro" while working as a stylist, his recent fashion obsessions, and other topics.
Offered by her stylist mentor to become an assistant
Celeina (MC): Azuma-san, I saw in your profile that you were a popular store staff at "BEAMS HARAJUKU". Did you have any experience in selling things before you joined BEAMS?
Higashi: Yes, I did. I worked part-time at UNIQLO when I first came to Tokyo. After that, I worked at a vintage clothing store, and then at BEAMS.
Takano (MC): Were you originally interested in the apparel business?
Higashi: Yes, I was. But after I came to Tokyo, I was really into it.
Takano: I'm still fashionable today. I don't mean to be rude to your stylist when I say fashionable.
Higashi: Thank you very much. I'll take precautions (laughs).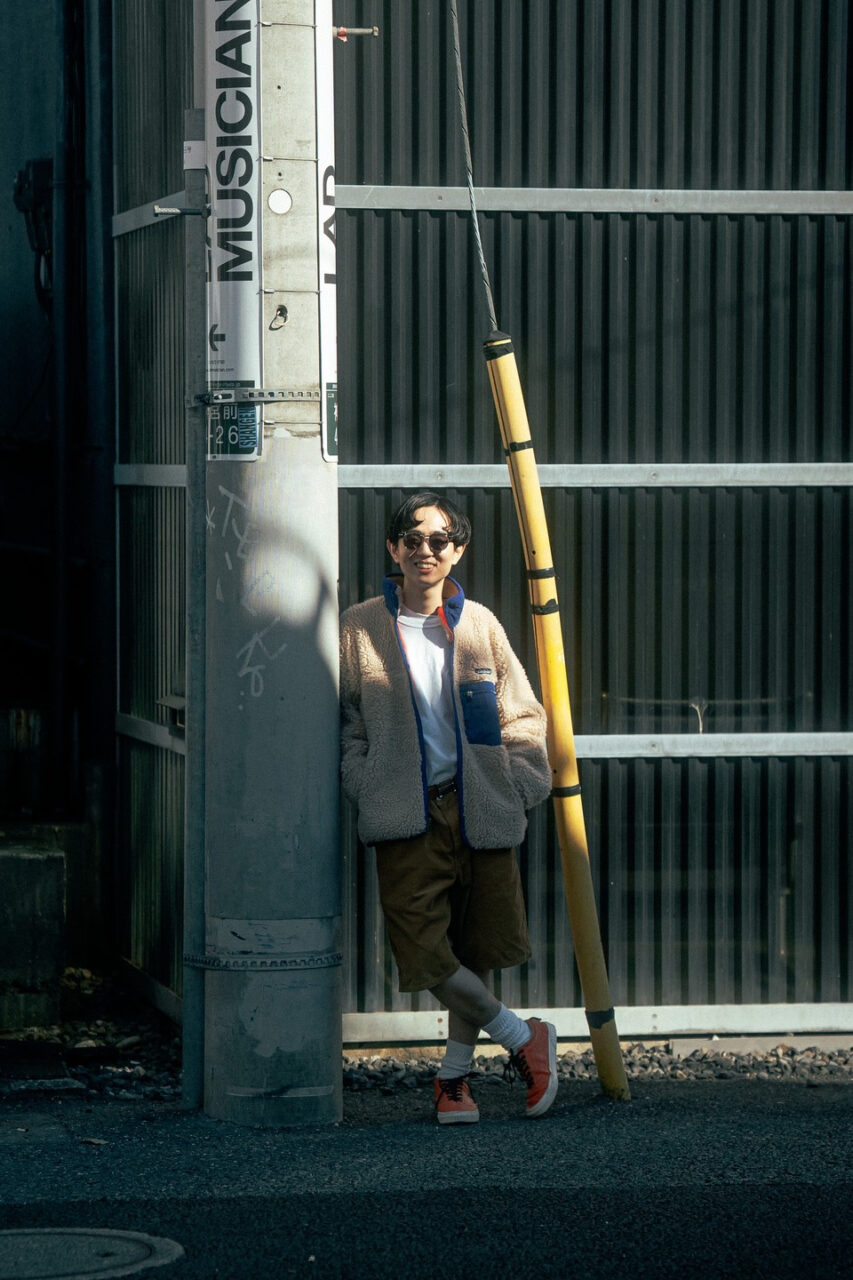 Celeina: What made you decide to become a stylist after working on the staff of Beams?
Higashi: I was actually asked by my stylist mentor to be his assistant. I didn't have a strong desire to be a stylist at all.
Celeina: So you were close with your mentor, or you had a relationship with him?
Higashi: Yes, I did.
Celeina: Do you normally accept an offer to be an apprentice? You must have seen a lot of talent in him.
Higashi: No, I think the timing was probably good.
Takano: I heard that your apprenticeship was about one year.
Higashi: One year. I think it was early.
Takano: And then you started your own business.
Higashi: Yes.