Emerald will hold a 2-man live "Re:Start" with guest YONA YONA WEEKENDERS at Shibuya WWW on June 10. The two groups, who hit it off immediately after their first encounter, are often lumped into the "city pop" genre, but it is their distortion that makes them so appealing. Behind this "distortion" is a spirituality cultivated through punk, melodic rock, hardcore, etc.

Emerald is independent and YONA YONA WEEKENDERS is on a major label, so their current positions are different, but both bands' members have jobs outside of music and have families. In this interview with Yosuke Nakano and Tomoyuki Fujii of Emerald and Isono and Kiichi of YONA YONA WEEKENDERS, the two groups share many realistic and humane episodes that only they can talk about. You will surely get a sense of the values they cherish from the conversation.
Unusually, they hit it off immediately upon meeting. Sympathy felt by both
-The two groups hit it off immediately after their first encounter, didn't they?
Fujii: At first, Yosuke (Nakano) met Isono for the first time at "exPoP!!!!!". When Yosuke (Nakano) first met Isono and introduced himself, he told me that he was listening to "Tokyo" a lot.
Nakano: After that, we played together at WALL & WALL in Shibuya in March 2020, and we hit it off.
Isono: Emerald is somewhat muddy in a good way, and I had a feeling that they are not just fashionable, but when I talked with them for the first time during our first encounter, I felt sympathy for them. I could clearly feel from the stage that they had gone through a lot of experiences, including those of their predecessor bands, and that they had arrived at this point through their muddy activities.
Nakano: YONA YONA is also a cool band that survives in the city. I met some nice adults, and I liked many of the other artists on the label, too, and I was genuinely envious of them.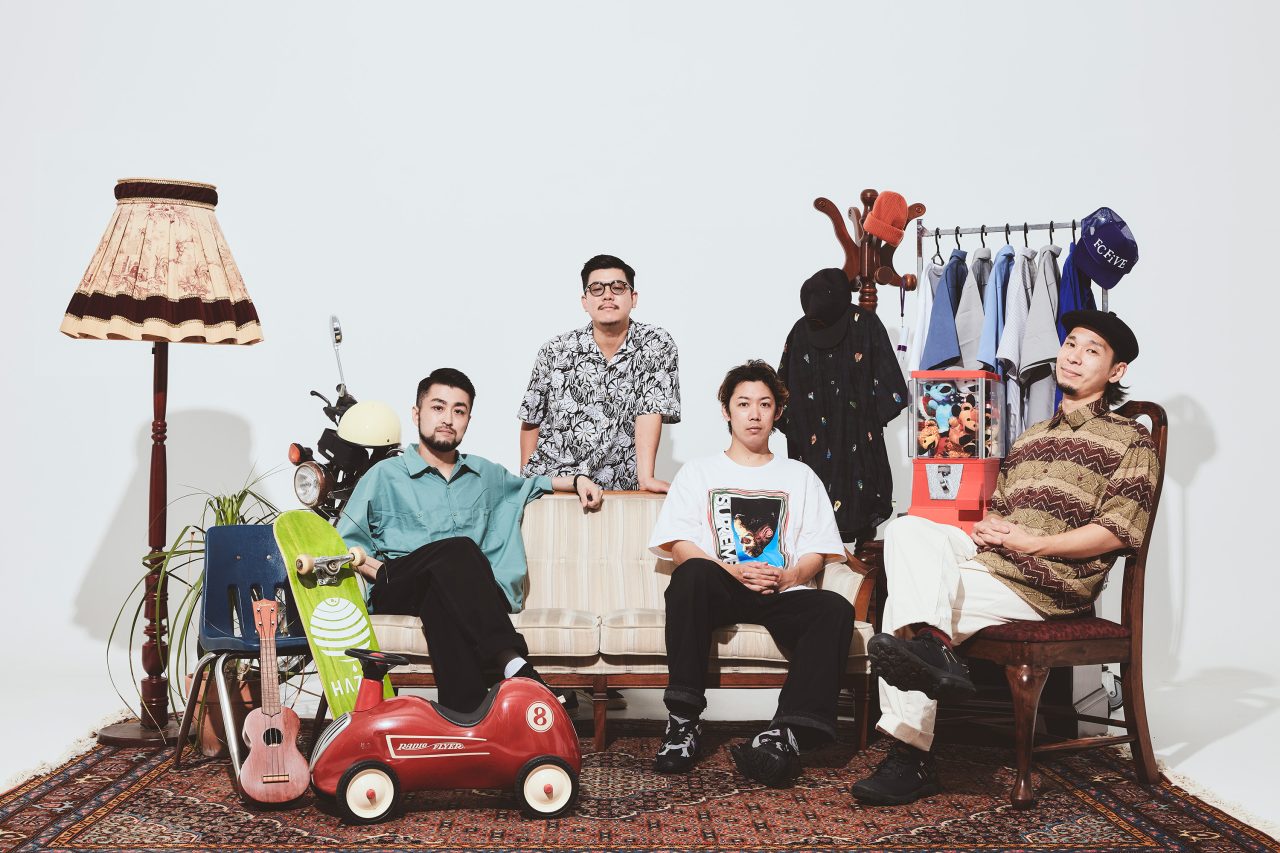 Fujii: One of my definitions of "good music" is that "a situation comes to mind when I hear the music," and YONA YONA goes well with so many situations. YONA YONA can be played at night or in the daytime, at the beach or in the mountains, and I think, "That's the best! I think it's the best!
Isono-kun: I'm glad! For example, I wrote "Kimi to drive" thinking that it would be great if it was used in a car commercial, and it really was used in a Honda cars commercial. I was happy that my image was conveyed properly. I was happy that my image was conveyed properly.
Nakano: It means you're a very good writer.
Isono-kun: No, no, no, thank you.
Kiichi: But really, we participated in many events, and Emerald was the only one that we got along with right away. So I definitely wanted to continue working with them, but then Corona started right after that, so we couldn't work together anymore.
Isono-kun: Yes, and it has been a couple of years since then. When I was invited to participate in the Emerald event this time, of course I said, "By all means! I said "Sure!" and after that, the two bands went out for a drink once. That day was the first time in about 3 years, but it didn't feel like a long time at all (laugh).
Nakano: It was a very cold and snowy day, wasn't it?
Isono-kun: We all smoked cigarettes while covering ourselves with snow.
Nakano: We definitely want to do a two-man show at least once a year, and we cherish that one time very much. So far, we have invited Bonobos and Mononcle. When I asked YONA YONA to join us this time, they immediately responded, which made me very happy.