Miran released the single " Koi wo Shitte " on Wednesday, October 18 alongside her 3rd album "WATASHIBOSHI," set to be released on December 13 (Wed).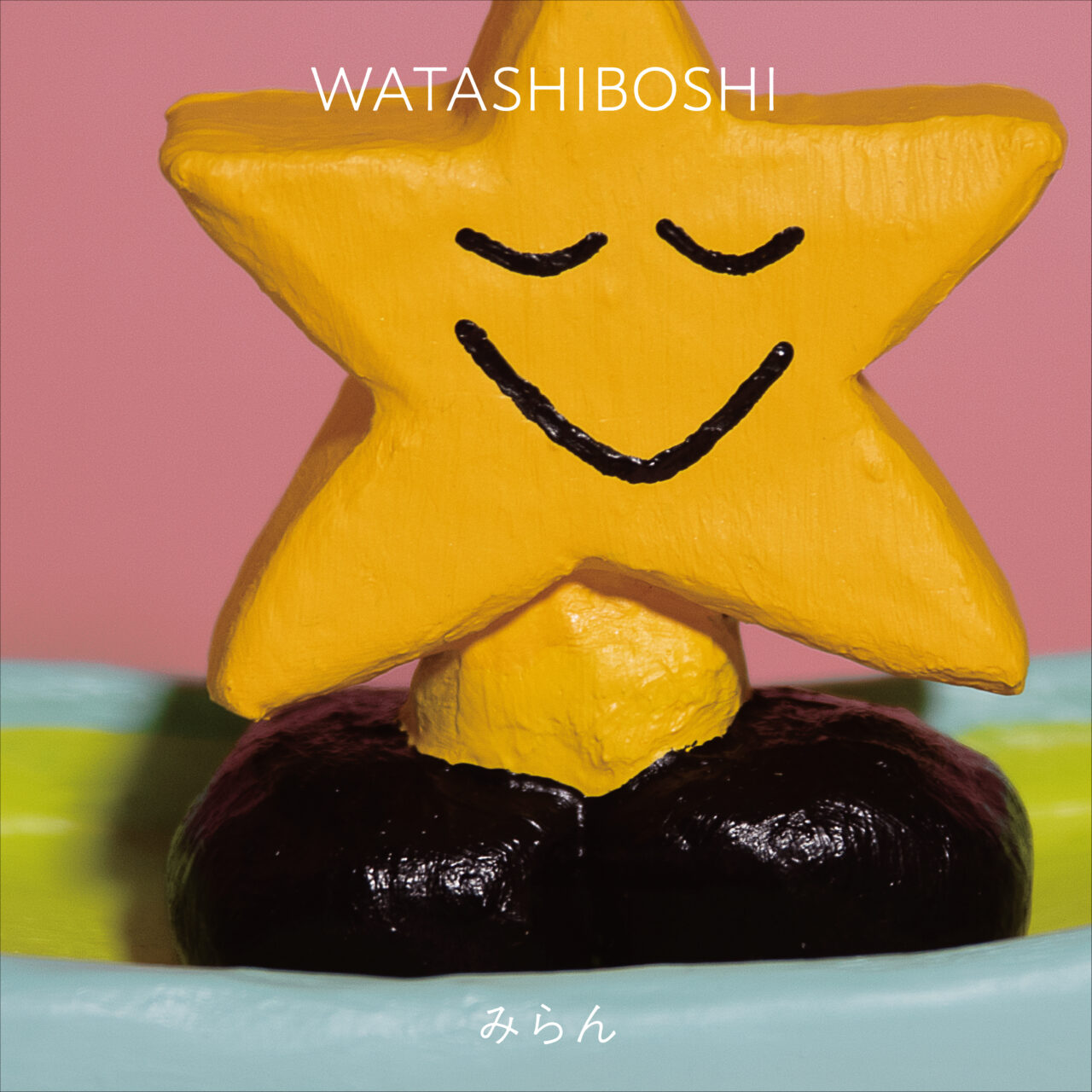 "Koi wo shite" is a sparkling pop tune that is the theme song for the movie she stars. The film, which won the Tokyo International Film Festival Future of Asia Competition" and is scheduled to be released in January 2024, features Riko, Miwako Kakehi, and Miran as main cast members.
The album, which includes the song "Koi wo shite," will feature 10 songs, including "Motto Futari," an insert song from the film, and "Tenshi no Kiss," which sold out when it was released in July. which was released in July and sold out, and 10 other songs.
The album is produced by Yusuke Kume (Special Favorite Music) on guitar and keyboards, Yuto Sawai (Neko Sen) and Tokuto Doi (Special Favorite Music, DENIMS) on bass, Yusuke Okada (BROTHER SUN SISTER MOON (Special Favorite Music, DENIMS) and Yoichiro Tanaka (Munono Moses) on drums. Issei Bonmaru (Bellmintz) on "Motto Futari," Tsugumi Yasuda on "Lemon Tree", and Katsuya Shinjo (Special Favorite Music) on "As You Like It". Katsuya Shinjo (Special Favorite Music) participated in "Like You Like It".
Daisuke Kondo, an illustration/sculpture artist, and Yuka Tada, a designer created the artwork for the album. A comment from Miran was also released in conjunction with the release of the information.
A release commemorative event with Koichiro Okunaka (Enputei) will be held at POLARIS in Kanda, Tokyo, on December 13, the album release date. Tickets can be purchased at peatix.
I feel that everyone is able to take care of themselves in their own way without being told to take care of themselves. Even if they don't say, "Take care of yourself," they're doing their best. Now, what should I sing in these times? Every day as I trudged home on my exhausted feet, I looked up at the sky, thinking and pondering, and then I walked again.
The sun and moon are too big and a little scary for me, but the stars that gently shine around them seem to have a kindness that seems to be on my side, like they are connecting me somehow. I hope that I can be close to them, even if it is not overwhelming. I hope you will receive the stars that I give to you.
<Album Release Information>
Artist : Miran
Title : WATASHIBOHI
Label : NOTT / NiEW
Item number (distribution): NOTT-018
Item number (CD): NOTT-019
Format:Digital distribution / CD
Release date: Wednesday, December 13, 2023
CD price: 3,300 yen (including tax) (3,000 yen without tax)
■Album tracks
1. Ataerareru Yoru
2. Koi wo Shite
3. Watashi no Heart
4. Sukina Youni
5. Motto Futari
6. Natsu no Boku ni Mo
7. Doragon ni Deau
8. Remon no Ki
9. Umi ni Naru
10. Tenshi no Kisu
<Distribution single information>
Artist:Miran
Title : In Love
Label : NOTT / NiEW
Item number (distribution): NOTT-021
Format:Digital distribution
Release date: Wednesday, October 18, 2023
Distribution link: https://big-up.style/2maK3BA9Nx