A circle of friends connected by goo touch! The "FIST BUMP" corner of the radio program "GRAND MARQUEE" features people who live and enjoy Tokyo in a relay format.

On September 6, Shinji Kamijo and Hideya Fukushima of Kamijo Fukushima Urban Design Office appeared on the program, introduced by architect Daisuke Sugawara. We asked them about what they are conscious of in urban development, their favorite places in Tokyo, and the source of their ideas.

The work of two people who design the earth
Celeina (MC): First of all, let me introduce your profiles. Shinji Kamijo, an urban designer, was born in Yamanashi Prefecture in 1986, and Hideya Fukushima, a doctor of engineering, was born in Iwate Prefecture in 1981. They both founded and work for Kamijo & Fukushima Urban Design Office, a design firm that proposes a new era of cities and towns rooted in local history and lifestyle culture.
Takano (MC): Mr. Sugawara gave us a very nice catchphrase, "Young Hope Designing the Earth.
Kamijo: I'm sorry to be so upbeat, but I design and design cities, including mountains and rivers.
Takano: I would like to start by talking specifically about your work.
Celeina: When did you two meet?
Kamijo: We have the same mentor who taught us how to design. He designed the plaza on Gyoko-dori Avenue from Tokyo Station to the Imperial Palace, in front of Izumo Taisha Shrine, and in front of Himeji Station that goes up to Himeji Castle. He is a famous urban designer in the industry, and we are working together because we both learned how to move our hands from such a strict master and have a common sense of style.
Celeina:I am not familiar with the architectural world, as you and I have never entered it, but was your mentor strict in his guidance?
Kamijo: He was very strict. But that was because I wanted to create something good, and I pushed the design to the very end so that the people living in that town would be truly happy and enjoy living there.
Celeina:What was it that made you two start working together?
Fukushima: Kamijo is a designer and I am a university faculty member, so our positions are different, but we were both involved in the recovery from the Great East Japan Earthquake. When we saw the reconstruction sites, we realized that we needed to work together with the local community to think about what to do with the entire city, rather than just making one building look good, while proposing a design.
This is true not only for reconstruction, but for all future urban development, and moreover, I wanted to create a place where young people who can think about urban development can be nurtured. That is why I started this project with Kamijo, with whom I share the same fundamental values of design, and with whom I also share the site.
Takano: I looked at your website, and the photo of the two of you looks like an artist's portrait, giving the impression of a unit. Do you have any roles that you share?
Kamijo: Fukushima is in charge of producing the work itself, while I focus more on design.
Celeina: How did you decide on the order of the names of "Kamijo & Fukushima Urban Design Office"?
Kamijo: When we opened our office in March 2020 after the Corona disaster, Fukushima was still in university and Kamijo was just about to start working solely on design. The name "Kamijo-Fukushima Urban Design Office" may reflect my desire to work together with Fukushima, with me as the primary designer.
Fukushima: Since Kamijo is five years younger than me, I thought it would be better if a younger person stepped forward.
Takano: After all, Mr. Fukushima, you have a bit of a producer's perspective. You have also brought photos of your work today.
Kamijo : The photo shows the design of a café in Yahiko Village, Niigata Prefecture. The client asked us to design a café that would make the people of the town feel refreshed, so we designed the café so that it offers a clear view of the beautiful mountains surrounding the community and allows the local people to relax and spend time together.
Celeina: I have a picture of the entire building in hand, and the exterior seems to blend in with the nature. Is this the inside?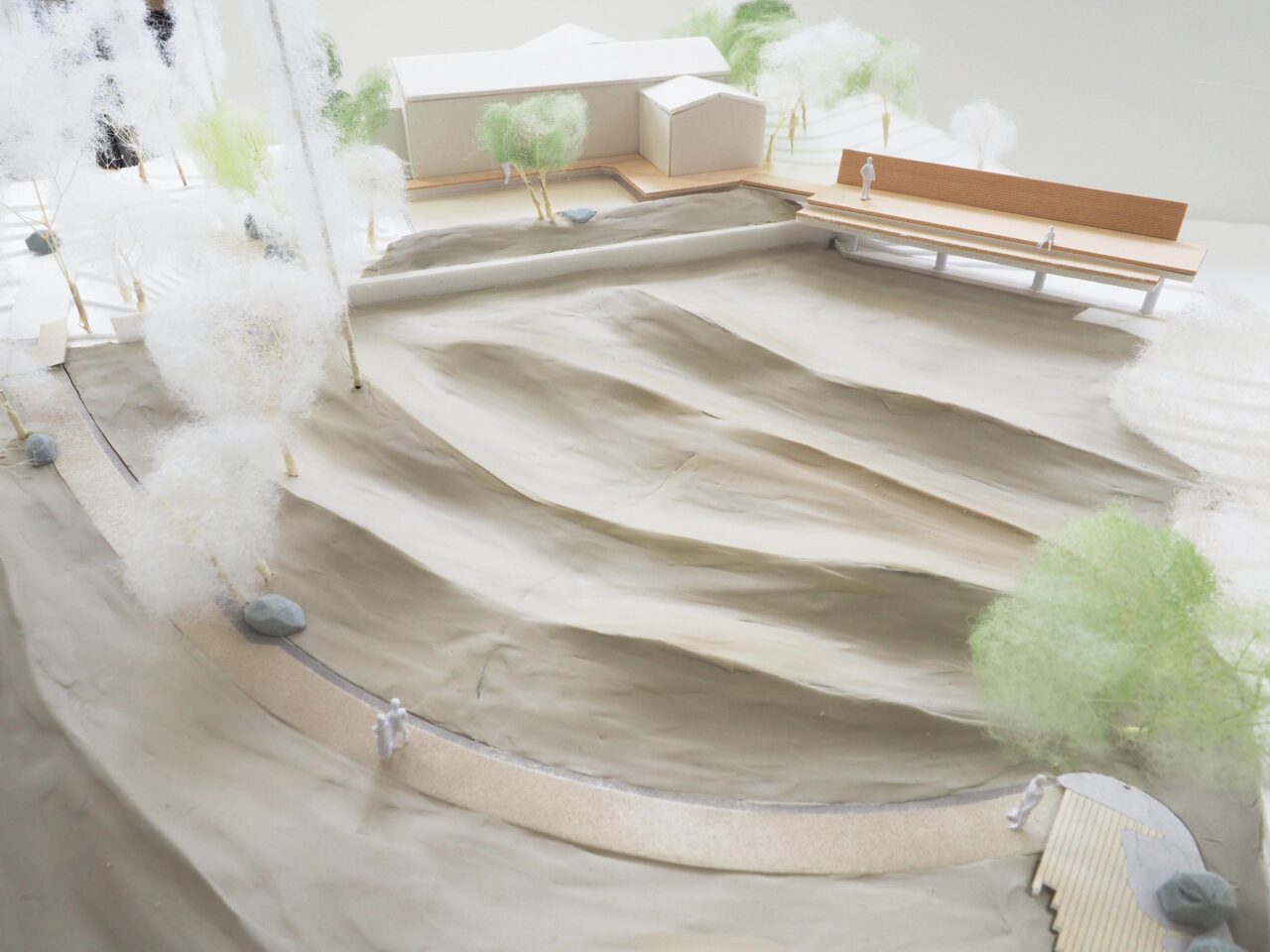 Kamijo: That is outside. This is a model photo. When we do a project, we usually make a fairly large model out of clay, and then we discuss how we can make it even better while making things together.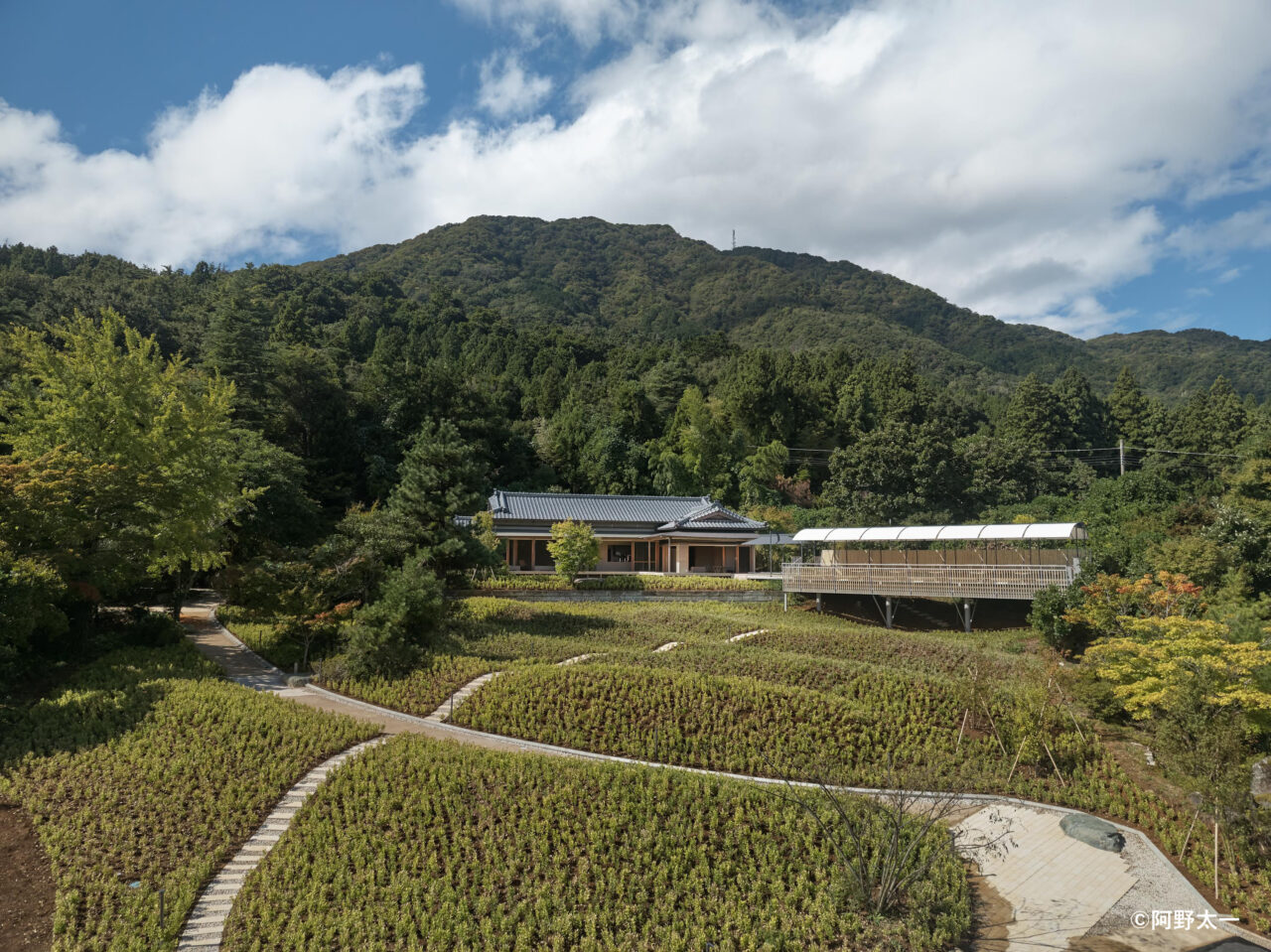 Takano: The photo here is of Tamatsukuri Kindergarten in Narita, Chiba Prefecture.
Kamijo: The owner wanted to raise children in a forest in a carefree environment, so although there is no playground equipment, we designed a space where children can play freely, leaving good trees and using the terrain.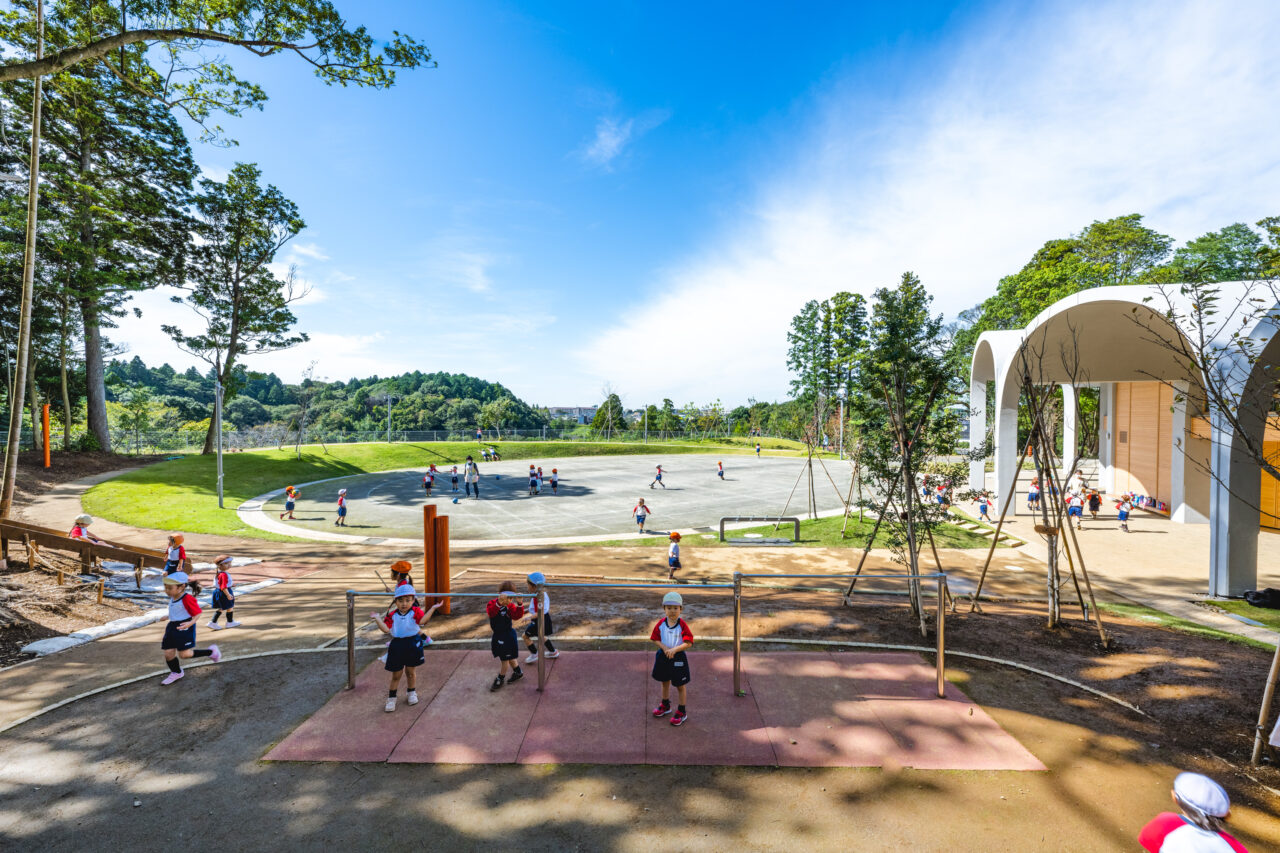 Takano: I was quite impressed yesterday when Mr. Sugawara mentioned that when designing a town, he talks and drinks with the local people. Where do you two start with the first step of a project?
Fukushima: There are about two patterns in the first step of a project: one is that we are asked "What should we do about this town?" and the other is that we are told "We want you to design this.
In both cases, we begin by considering the situation of the area as a whole, what the future holds, and what role the design we are designing will play. We also start by researching the history of the area, and then we talk and drink with people in the community to hear their thoughts and wishes.
Takano: So you are saying that you have to listen to the wishes of the people who live in the area.
Fukushima: That is the most important thing.