The next goal is to collaborate with the Asian region
ー Finally, how do you plan to develop this project in the future?
Matsushita: Nothing has been clearly decided yet, but actually one of our goals when we first launched "EAST EAST_Tokyo" was to collaborate with galleries overseas. This time, due to the Corona disaster, the only overseas exhibitors were in the video program, but next time we would like to have many overseas galleries participate. In particular, "EASTEAST_TOKYO2023" would like to commit to the Asian region. We would like to interact with Asian artists and galleries that share similar values. Of course, I don't think it is enough if we just mingle or if we all get along. We share the same place and create new values, so we are both influenced by each other. ……
ー So you are influenced by each other, but you don't have to be in sync with each other?
Matsushita: Yes, yes, we don't have to be in sync. We are not trying to create a single organization with this project. On top of that, I am not necessarily fixated on Asia, but in the context of "EASTEAST_TOKYO2023," I would like to communicate with people in Asian countries, such as Korea, Southeast Asia, and China.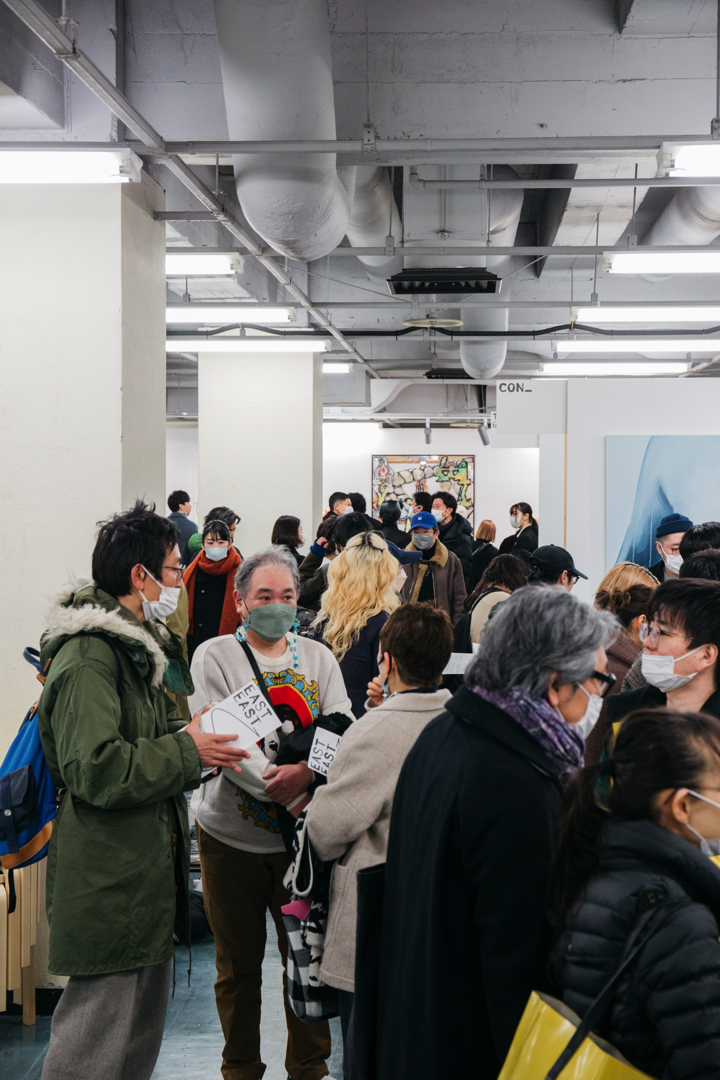 Takeda: Speaking of participation from the Asian sphere, members of Gudskul (Goodskul) were guests at this year's talk event. Gudskul is a collective co-run by ruangrupa, an Indonesian art collective that served as artistic director for last year's "Documenta 15" (an international art exhibition held in the German city of Kassel). Our staff actually traveled to Jakarta to make contact with them. We want to use this project as an opportunity to create that kind of human connection. This is not symbolic consumption like "Luang Rupa" or "Documenta" with brackets. It would be nice if we could extend our community in that way to Asia.
Kurotaki: For my part, I think it would be good to see something like a small "EASTEAST_TOKYO2023" emerge. There is also talk of launching our own linked project with the teams and galleries we worked with this time. We don't know how far we can go yet, but we hope that a number of small projects like this will be launched and give back to the Japanese community.