HALLEY, a five-member band of dedicated college students, delves earnestly into the realms of "music" and "human emotions." Formed in May 2021, they released their debut EP "Daze" in September 2023.

In the realm of jazz, soul, and hip-hop-influenced bands, HALLEY's distinctive quality emerges from the multicultural backgrounds of its members, many of whom spent their childhoods in different countries. Their music resonates with the roots of American and Korean gospel, fused with Korean R&B influences.
Their lyrics delve into the deepest recesses of her soul, crafting melodies that transport us to realms beyond the boundaries of human understanding.

We interviewed Jang Tae-hyun, the vocalist and lyricist behind all the songs, to explore HALLEY's origins, his upbringing, and the core belief that "music is not something you cultivate, but something you receive," which underpins their unique sound.
Diving into Waseda University's Black Music Society
-I understand that this is the first time you have been interviewed in this way. Could you start by telling us how the band was formed?
Taehyung: I had been playing and singing by myself since right after I graduated from junior high school, at live houses in Chiba and other places. After entering Sophia University, I spent about three years in a storytelling club, and when I saw one of my seniors sing "How Deep Is Your Love" by the Bee Gees at a graduation live, I thought, "There are people who sing this genre of music. I thought, "There is someone who sings in this genre. That senior told me, "If you go to the Naleio, you will find many people who sing in this genre," and that is when I went there. That is where I met the members of HALLEY.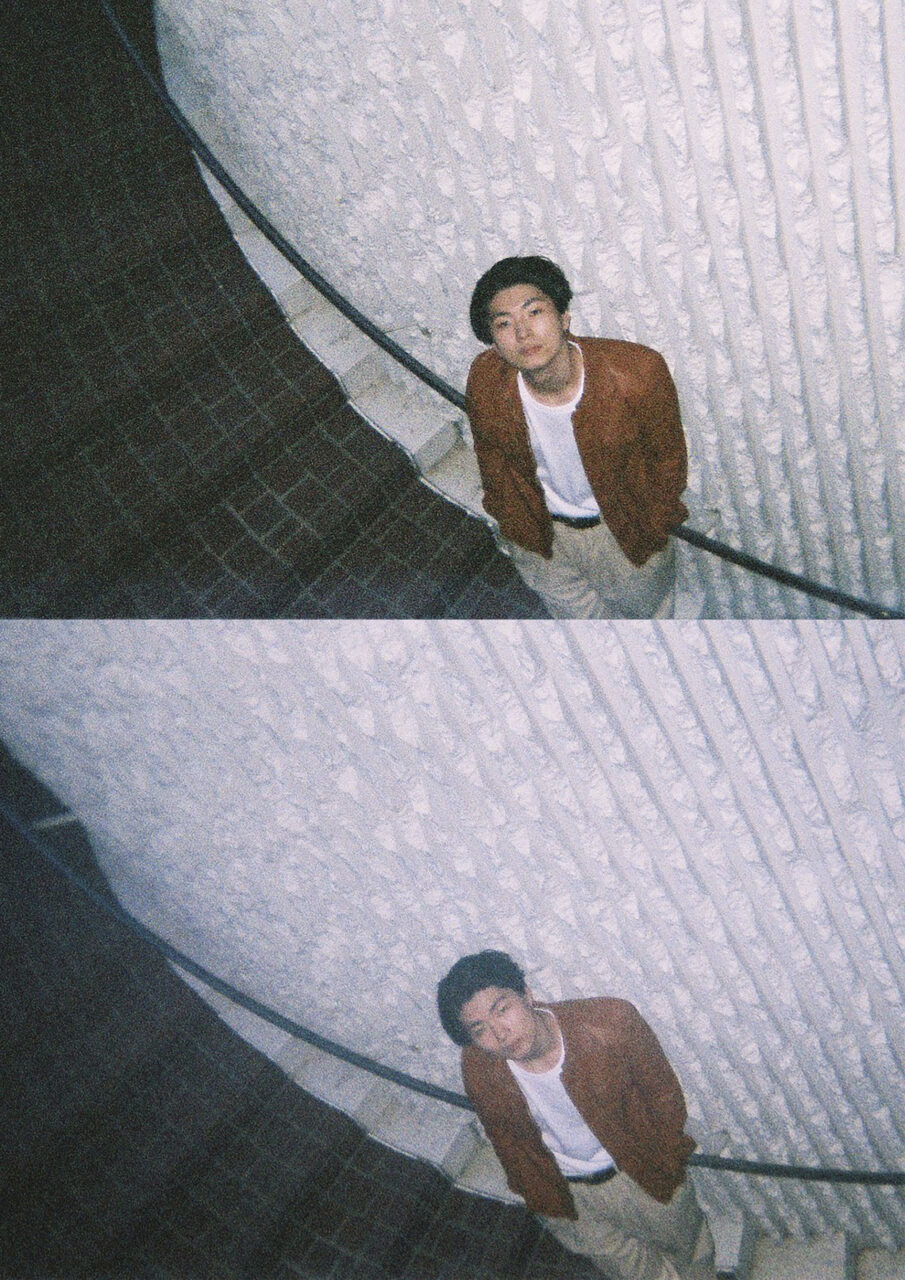 -the Naleio is a historical black music circle at Waseda University, isn't it?
Taehyung: We have senior members such as BREIMEN and Haruka Sakamoto (Edgar Sullivan, MEMION), and it is famous among people as "a circle where you can meet people who are doing music. I had a great desire to make and release a sound source as soon as possible, so I went there with the intention of finding a partner. I first found Naoto (Shimizu) on drums, then I invited Shin (Nishiyama) on keyboards, then Haru (Toyama) on guitar, who was a friend of Shin's, and then I invited Tsugu (Takahashi) on bass, whom I had known since my first year of college.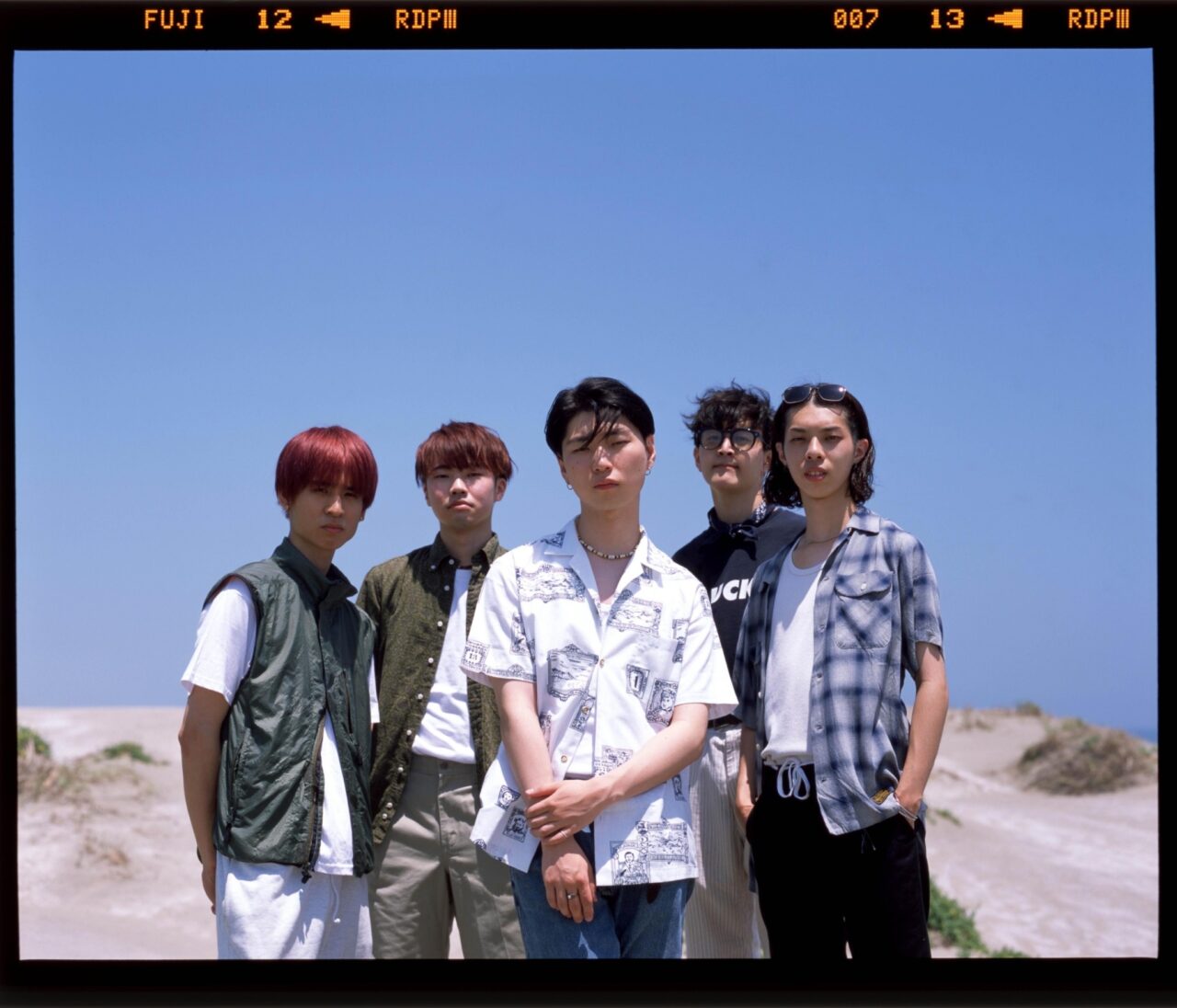 -That is May 2021, right? I think all five members of HALLEY are key players, but what kind of music did you want to do with the people you gathered?
Taehyung:We all joined the Naleio because of our love for black music, so we all naturally had a certain direction in mind, but at first we were like, "Which black music should we play? We formed in May, and at our first show in June, we played The Maine Squeeze's "Dr. Funk," Jamiroquai's "Alright," Kirk Franklin's "Love Theory," and many other songs. We did a lot of scratch-and-miss stuff, like Kirk Franklin's "Love Theory. From there, we gradually found a sound that suited us and settled on R&B, saying things like, "Smooth jazz is a little different," or "Gospel-like music would work," and so on.
From there, we just kept going and going. On the day of the show, I said, "Let's write a song," and instead of going out for drinks after the show (laughs), we wrote one song at the place where Tsuugi lived. In August, we had a live show at WARP in Kichijoji. Then, in September, I was going to Canada to study for a year.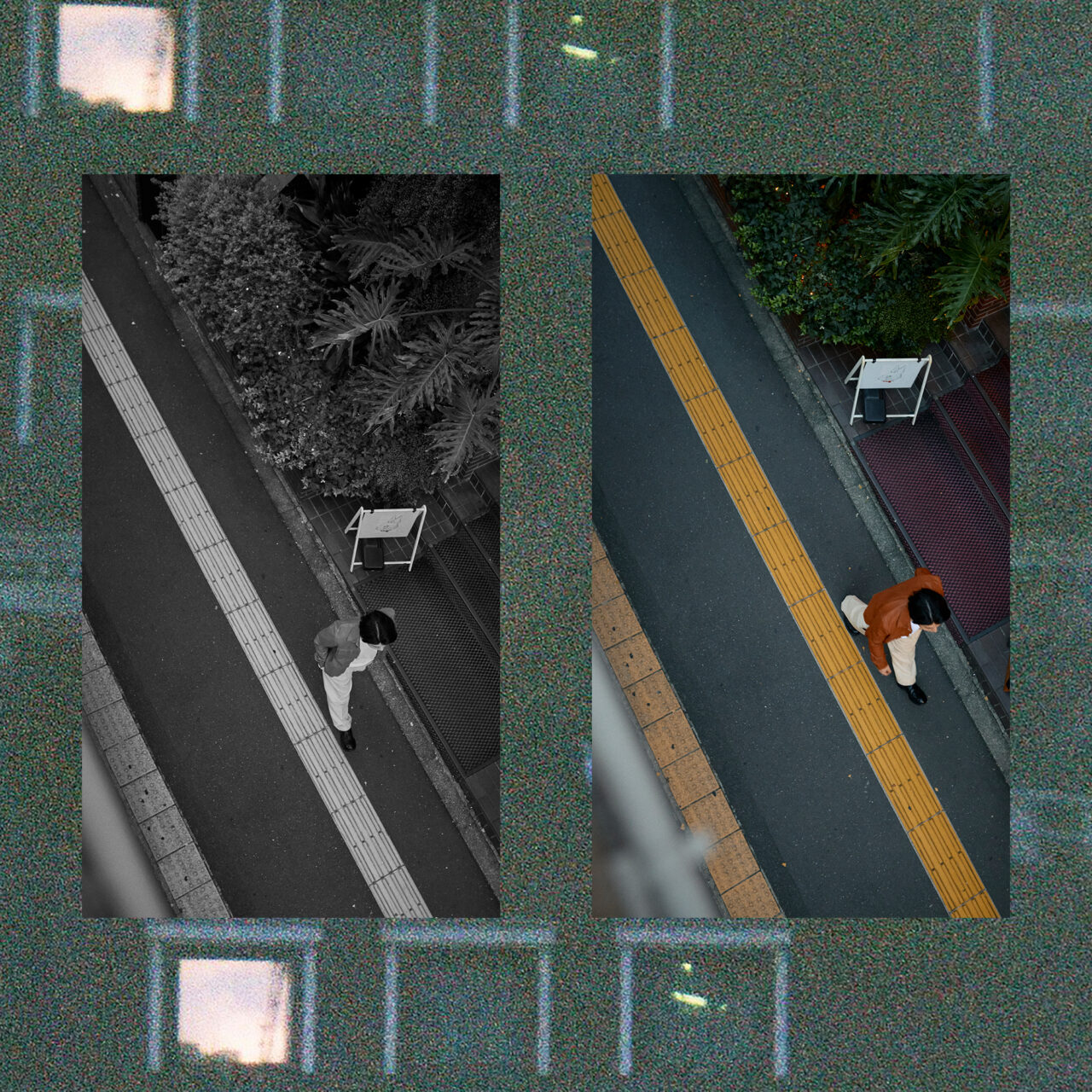 -Since you had already decided to study in Canada, you were trying to do what you could before September at a high speed, right?
Taehyung: Not exactly. It was the Corona disaster, so I didn't know until the last minute whether or not I would be able to go study abroad.
-I came back to Japan a year later and released three singles and an EP in the year since then. Things are going pretty well for you as a band, aren't they?
Taehyung: Everyone is very smart. They play music properly, and in addition, they are not only devoted to music, but they also know how to build relationships. They are respectful and can think, "If I say something like this, it will probably hurt him," so no matter how many stinging words are said, we can understand each other in any situation, thinking, "He must have an intention in this. I think the fact that we had matured as human beings is also the reason why we have been able to continue playing music together. Many people who play music are clumsy, but these girls have a kind of clumsiness that you can tell is kind.