A circle of friends connected by gut touch! The "FIST BUMP" corner of the radio program "GRAND MARQUEE" features people who live and enjoy Tokyo in a relay format.
This week, we will introduce you to a circle of friends who are fans of the Tokyo Yakult Swallows, a professional baseball team, prior to the "Mynavi Swallows Summer Night Festival," a public live broadcast to be held in the front area of Jingu Stadium.
On August 14, Yohei Kumagai, an editor who has been a Swallows fan since he was 6 years old, the youngest in kindergarten, will appear. We asked him how he became a Swallows fan despite being born and raised in Akita, and about the appeal of the Swallows, whom he has supported for 32 years.
The Swallows that captivated a 6-year-old boy
Celeina (MC): Mr. Kumagai, you usually work for magazines as an editor, right?
Kumagai: Yes, I do.
Celeina: Do you still go to Jingu Stadium?
Kumagai: Yes, I do. My company is located near Jingu Stadium, so even if I cannot make it in time for the game to start at 6:00 p.m., I start watching the game late after I finish work. It's not an extreme workday, but it's a place that makes my evenings after work more fulfilling.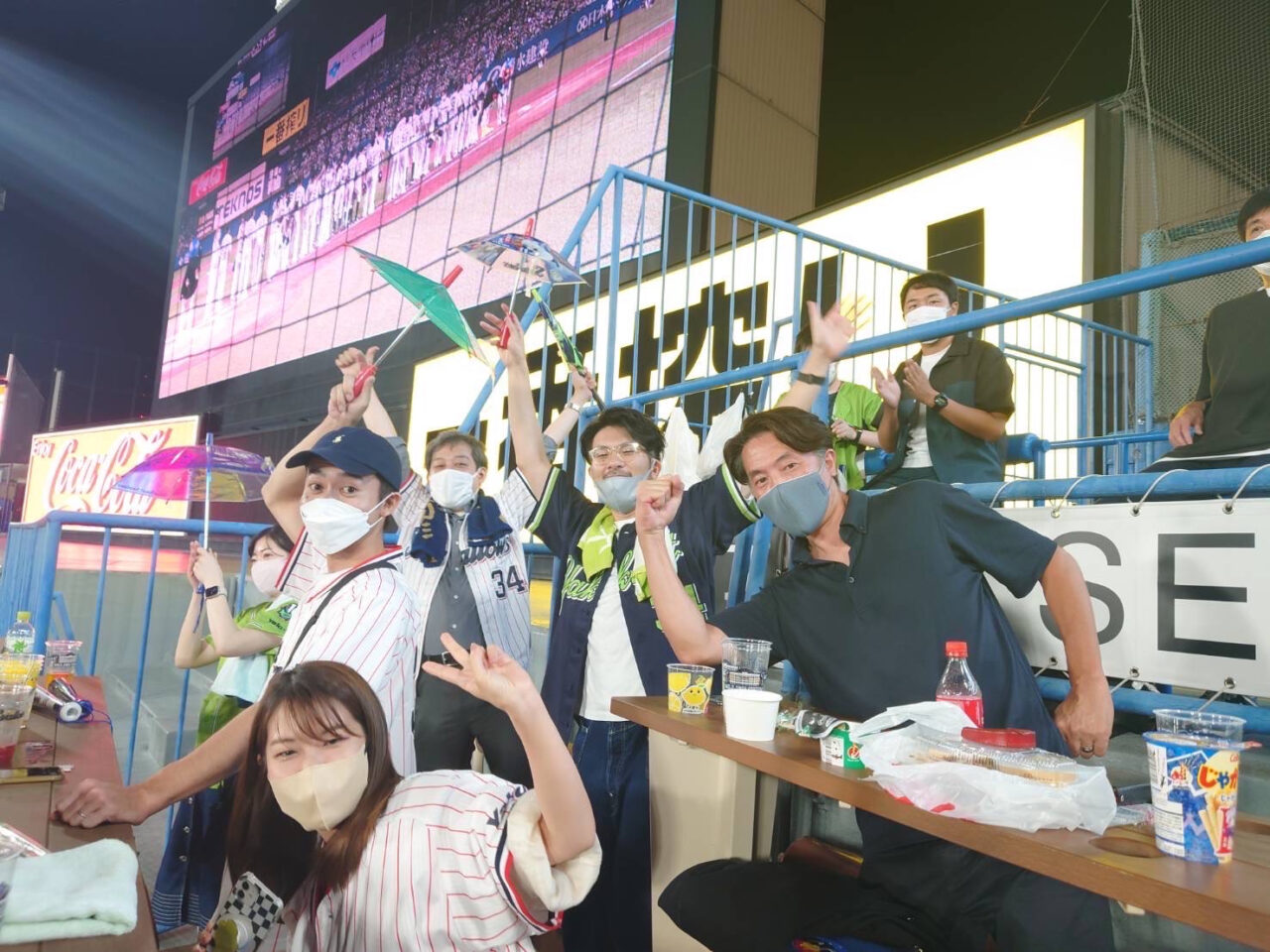 Takano (MC): I like that distance. How many times have you been there this year?
Kumagai: A little less this year, about seven times. For me, it's a bit of a disappointment, but I would like to go a little more.
Celeina: How many times do you go to see a show in a year?
Kumagai: There are 144 matches in a year, and about half of them are home matches. I would say about a fraction of that.
Takano: I have always liked Yakult, and the location makes it easy for me to go.
Celeina: Maybe that's also why you chose to work there?
Kumagai: Not really (laughs). (laughs) I'm just happy that it's accessible from my workplace.
Celeina: It makes me happy. I mean it's just a coincidence.
Takano: Your profile says that you have been a Yakult fan since you were six years old.
Kumagai: Do you know manager Katsuya Nomura? He was a famous manager who was called Mr. Nomu.
Takano: Yes.
Kumagai: I have been a fan of Nomu-san since he was a manager. It was back in 1992, when I came home after kindergarten at around 2:00 p.m. and turned on the TV, the Japan Series was being held as a day game, and the Yakult team, whose team color was blue, was strong. Also, it was a more interesting time than now when professional baseball players appeared on variety shows. For example, the current manager, Shingo Takatsu, sang Crystal King's famous song "Daitokai" while wearing an Afro wig. The team was strong, the players were funny, and the team color was blue.
Takano: So the personalities and characters of the players and the coach were also the entry point?
Kumagai: That's right. The team has been very attractive to me because they are friendly, funny, cheerful, and energizing to watch.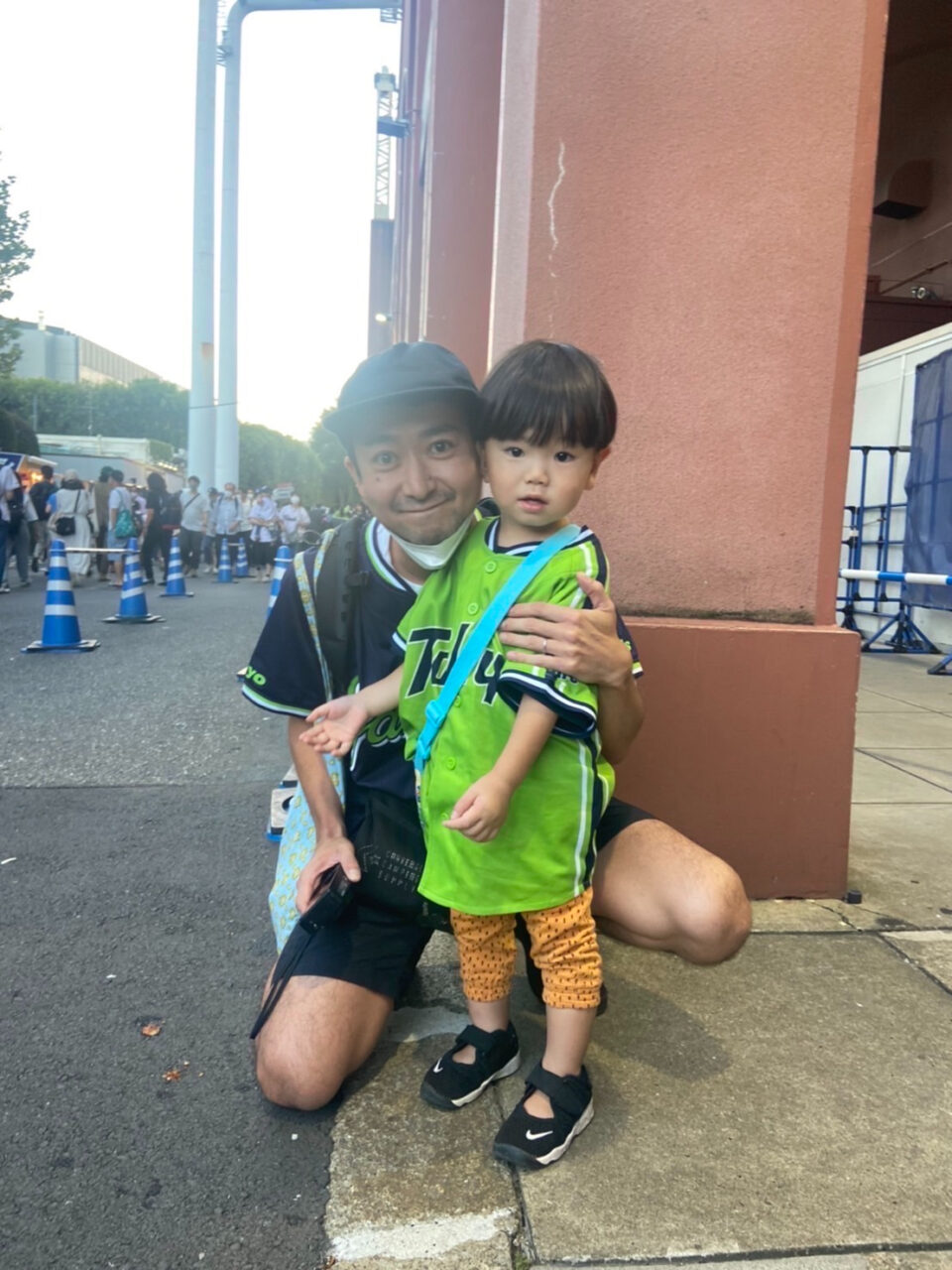 Takano: Kumagai-san, you are from Akita, aren't you? When was your first time at Jingu Stadium?
Kumagai: I don't remember exactly, but I think it was right after I entered elementary school. We came to Tokyo for a family vacation in the summer, and the plan was to go to Jingu Stadium every night to see a baseball game, which was about 4 days and 3 nights.
Celeina: Did your parents assist you in becoming a Yakult fan?
Kumagai: I didn't have any gifted education. My father and brother both supported other teams, so my parents didn't make me become a Yakult fan, but I started supporting the Yakult team voluntarily. Looking back on it now, it's a little strange.
Celeina: So, did your family all become Yakult fans because of your message?
Kumagai: Not really. My mother was neutral in that she did not have a favorite team, so she kept me company, and my brother is a Giants fan, but he kept me company.
Takano: They are a good family.