Neo-Fu Street." This is how Gusokumuzu, a four-piece band based in Kichijoji, Tokyo, is described. The 1964 Tokyo Olympics signaled the beginning of Japan's rapid economic growth, and the country's rapid progression toward development and modernization simultaneously led to the loss of its good old self. This invisible city built in "Kazemachi Roman" released in 1971 reflected such a lost city.

Half a century has passed since 1971. I think that Gusokumuzu, influenced by the band HAPPY END, is trying to construct a new "wind town. Therefore, this paper will consider HAPPY END and Gusokumuzu, and what kind of "town" they have created or are trying to create.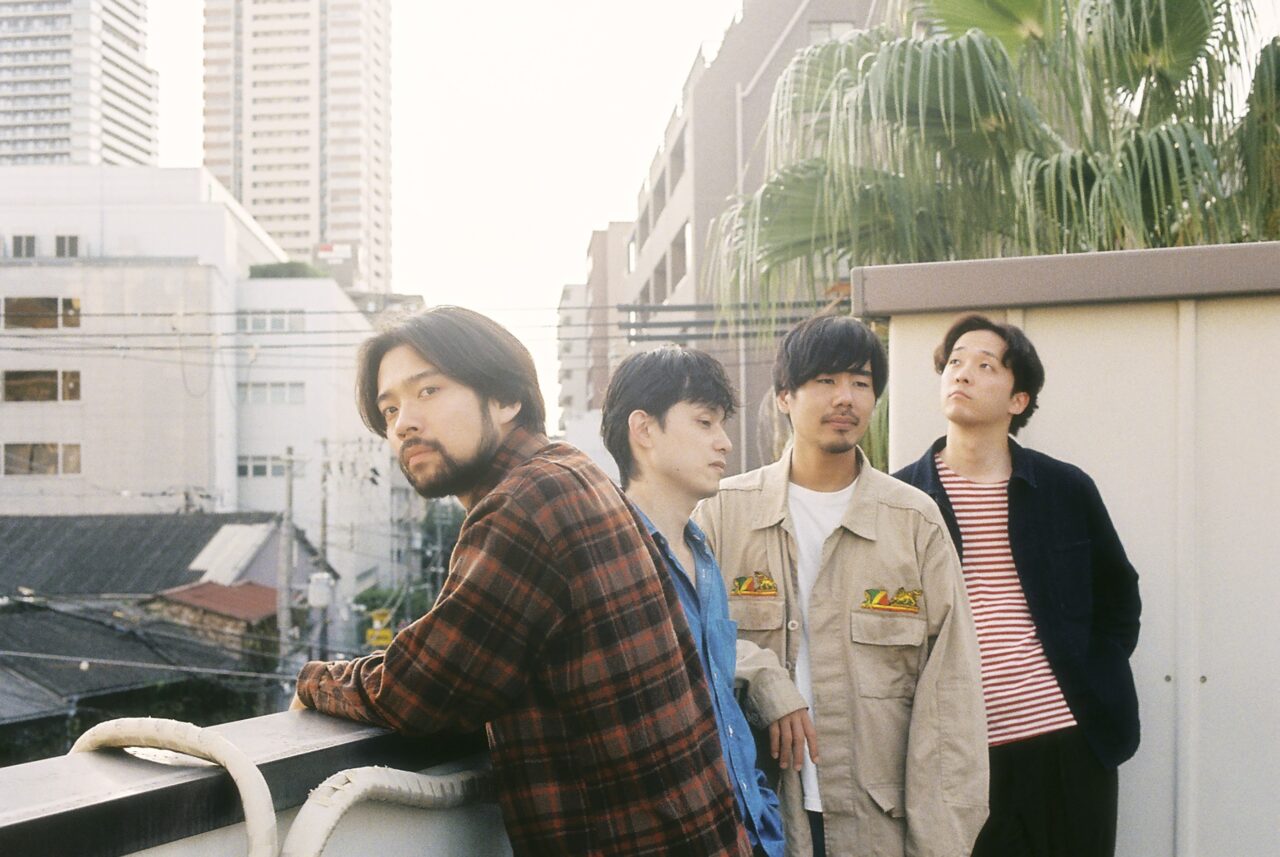 How was Gusokumuzu's "Neo Wind Town" constructed?
The "Kazemachi" created by HAPPY END is an imaginary city, and like a castle in the sky, it does not appear before us. This is because "Kazemachi" is a song of nostalgia while using objective descriptions. On the other hand, Gusokumuzu's "Neo Kazemachi" is not fictitious, but depicts the real city in which we live today, based on concrete descriptions. And Gusokumuzu's subjective description of the city takes on a universality to the "city" that each listener envisions.
One example is the song "Kurashiteki," a collaboration with singer-songwriter Misa Yoneyama's solo project, Bui. The song was recorded at Mandara, a live house in Kichijoji, and the jacket features a scene from Inokashira Park, which shows the warmth of the city and their attachment to Kichijoji, where they are active. The glistening surface of the water in the park, and the bright red town surrounded by the approaching evening sun when the chime of five o'clock in the evening rings. Such scenes float behind the eyelids of the viewer.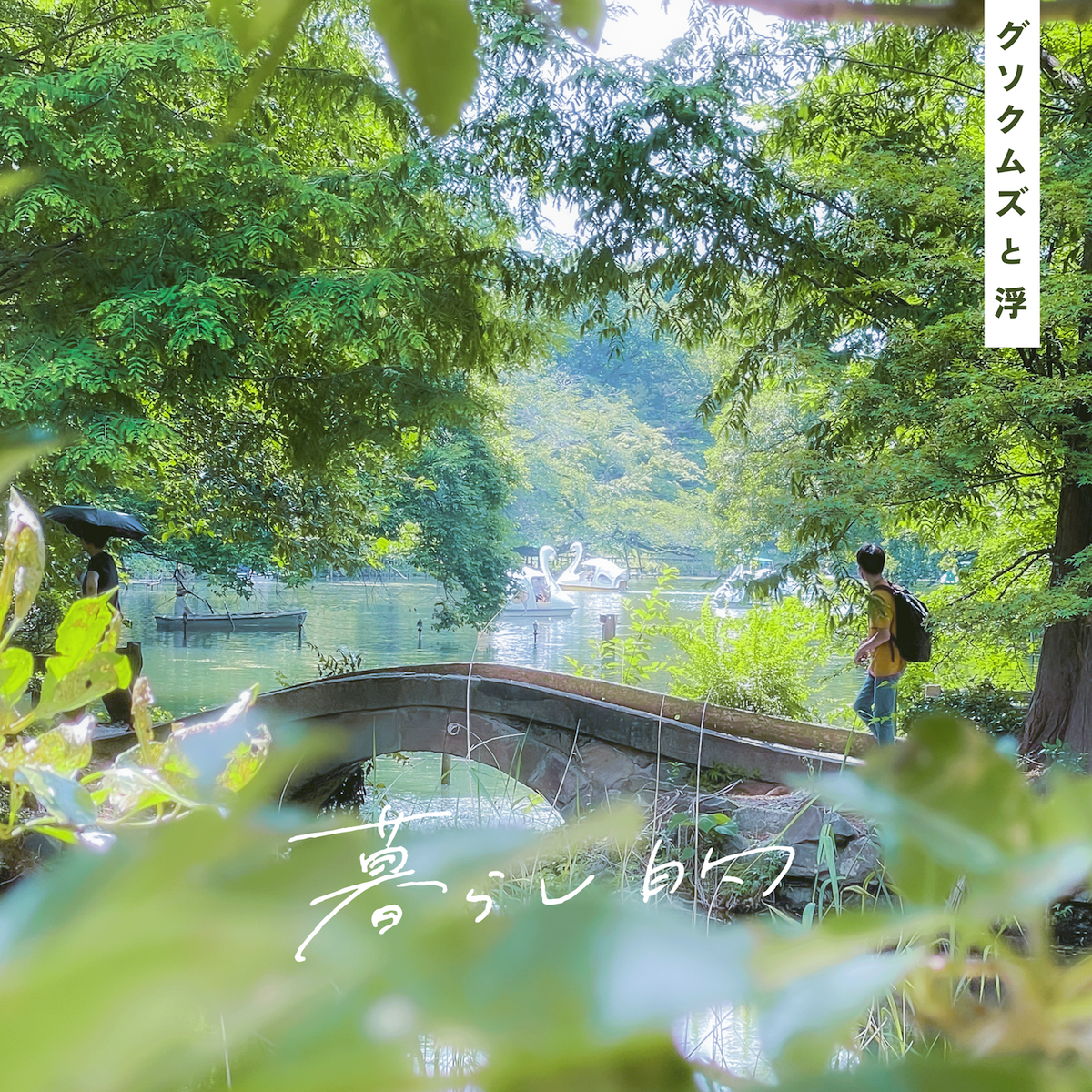 Through their music, we are invited to the town of Kichijoji. We are guided through the city. And as we are guided through Kichijoji, we will be reminded of our own hometown. Traveling to a city means leaving one's own city.
The nostalgia we feel when listening to Gusokumuzu's music turns into a mental picture of our own "hometown"-a small town with skyscrapers around the train station, but with a countryside spreading out away from the station, a mixture of urbanity and rurality. The city is transformed into a mixture of urbanity and rurality.
These characteristics of Gusokumuzu are also expressed in a series of songs created around the theme of "travel," which have been released for four consecutive months since May 24, 2012. They have led us to Kichijoji, the city of Gusokumuzu, and now they are going on a journey with us. It will be a journey in which Gusokumuzu themselves will be able to relativize the city of Kichijoji, and at the same time, it will be a path in which they will be able to think about Kichijoji. In the journey with them, we may think of our own city as before, or perhaps even more so.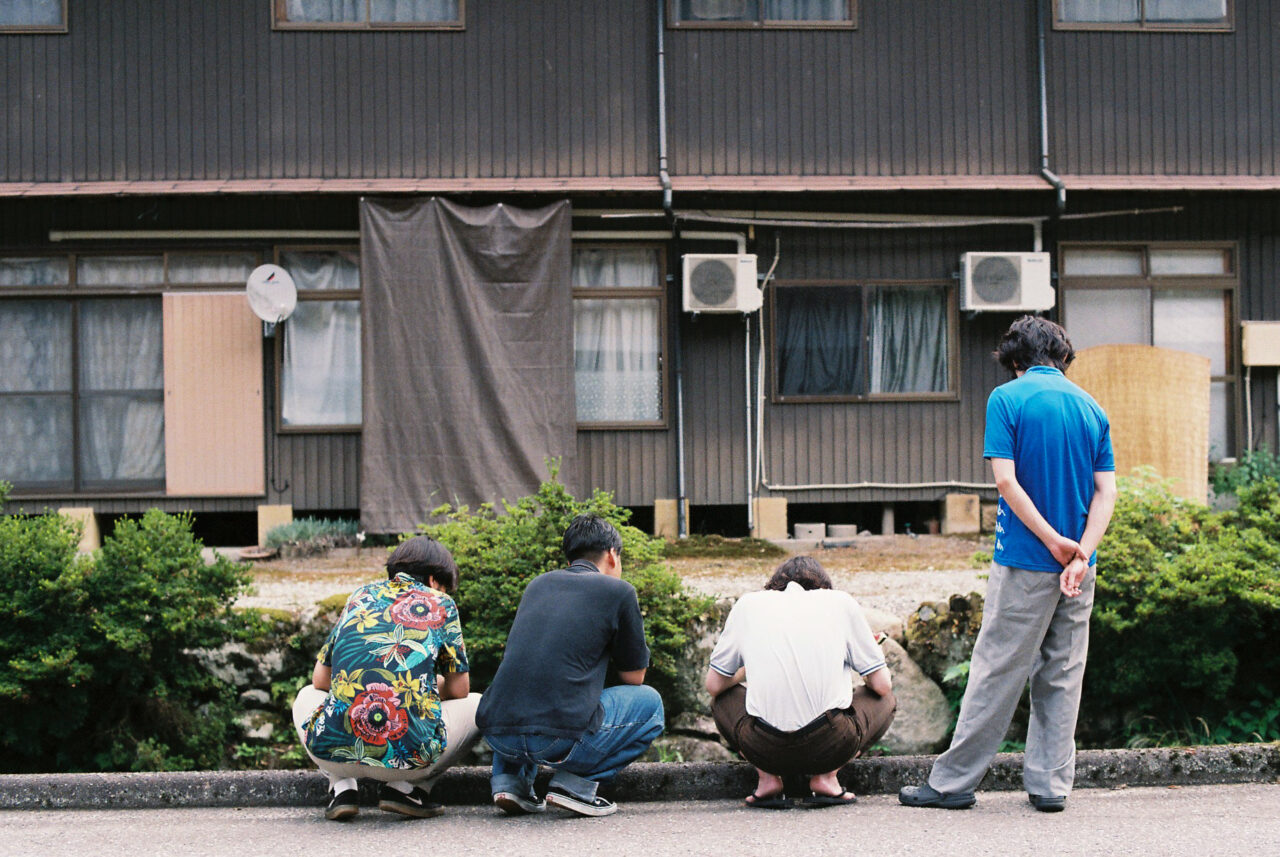 One of the reasons why we project ourselves onto Gusokumuzu singing "My City" is that their songs are written in the first person (I) or the second person (you), which is a subjective expression. Many readers have experienced the emotional attachment to novels and movies that tell the story of "I," and it is a theory that a subjectively depicted story sometimes becomes the story of me.