A circle of friends connected by goof-touch! The "FIST BUMP" corner of the radio program "GRAND MARQUEE" features people who live and enjoy Tokyo in a relay format.

On May 17, we were introduced by Lasher, creative director of the digital fashion label 1BLOCK STUDIO, Freestyle basketball player ZiNEZ will appear on the show. We asked ZiNEZ, a leading figure in the freestyle basketball scene, about what freestyle basketball is, how he got started, and his future possibilities.
Demonstration of Freestyle Basketball
Takano (MC): ZiNEZ, you are so cool.
Celeina (MC): Good looking. Sorry, I know I shouldn't say such things lightly.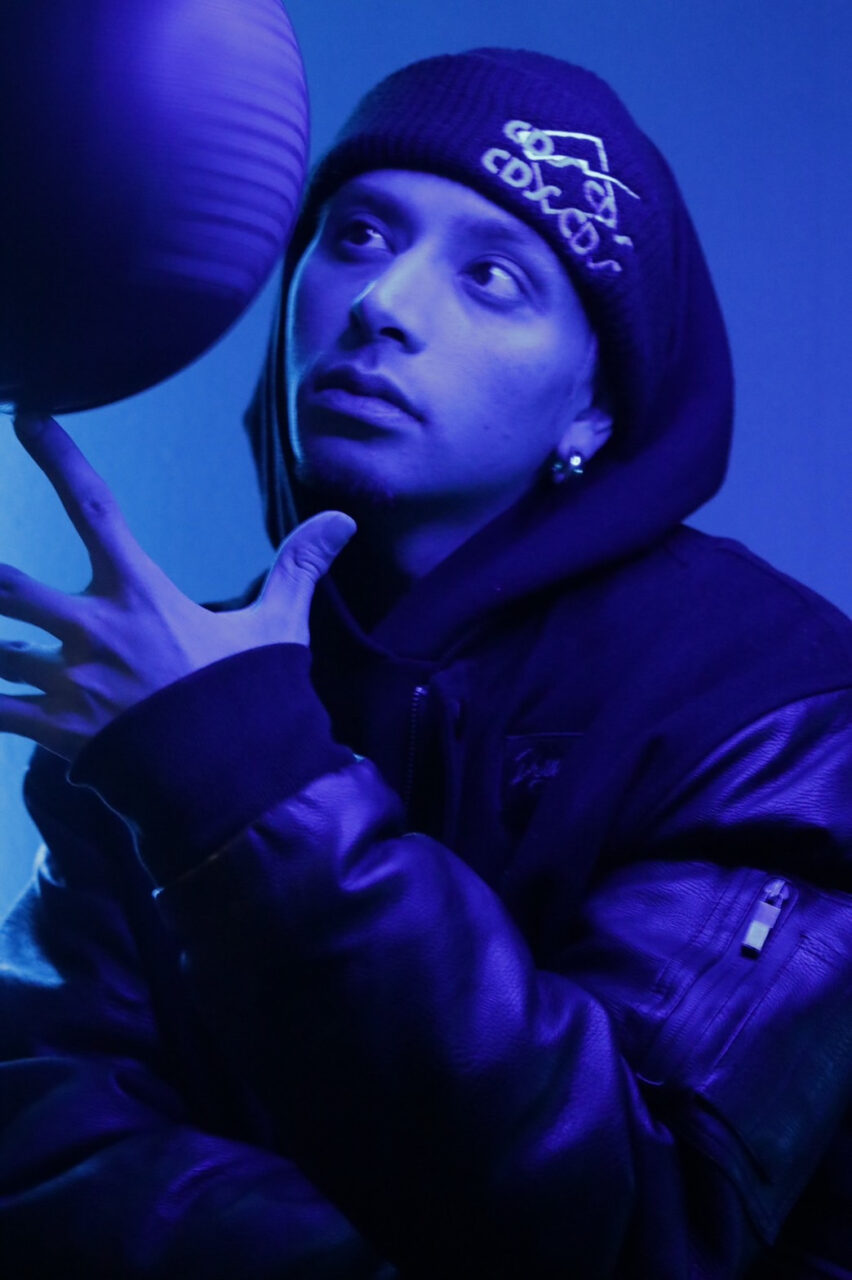 ZiNEZ: I'm so happy. Please say more (laughs). Thank you very much.
Takano: By the way, Mr. Rusher said "sphere" yesterday.
ZiNEZ: I got a line from him and he said, "I introduced ZiNEZ as a sphere. It's not wrong, but I'm not sure if it's appropriate for a digital fashion label to refer to us as a "ball" (laughs).
Takano: That's what I thought was interesting. We are of the same age and are active in different fields.
Celeina: First of all, I would like to ask you about freestyle basketball.
ZiNEZ: It is quite difficult to explain in words, but there is a culture of "street basketball" mainly in the U.S., where basketball is played outside, often with music playing. There are a lot of people who play basketball, so there are people who can't use the court. So, a culture of showing each other their skills with a ball for fun was born, and it became a culture independent from basketball. Like a dance battle, freestyle basketball is a performance where people show off their own basketball skills to the music of a DJ.
Takano: ZiNEZ's videos are really cool. It has a strong dance element, but it is also a sport. The music is cool HIP HOP, and the fashion is street fashion. It's a great expression of street art.
ZiNEZ: Thank you very much. I think basketball is a sport that has a great influence on fashion and music. Even rappers wear Jordan sneakers. I think that street fashion and basketball are very close. It doesn't require much preparation, and anyone can do it as long as they have a ball. I feel that this is one of the reasons why freestyle basketball was born.
Takano: You are holding the ball today, aren't you? I was hoping that you would play it live at …….
ZiNEZ: Then, may I ask you two to explain in your own words?
Takano: Yes. There's a basketball coming up.
ZiNEZ: Okay, briefly.
Takano: I'm spinning it around. ZiNEZ: Hold on a second!
Celeina: I'm speechless!
Takano: It's too amazing. What's going on?
Celeina: Become one with the basketball.
Takano: You put it on your index finger and rotate it so much, but it's on your head, on your back, and then on your hand. It was amazing, and I didn't give him a chance to explain. I was so captivated by it.
ZiNEZ: Thank you very much.
Celeina: It's like the sound of a ball on your finger when you drop the needle on a record. ……
ZiNEZ: It's true that the record is spinning too, so it might be a close principle. It's friction.
Takano: Also, like when you make it go between your legs or catch it by the cervical vertebrae. I wonder what the physicality is like.
Celeina: It's amazing.
ZiNEZ: Thank you very much.