"FIST BUMP," part of the J-VAVE's radio program "GRAND MARQUEE," features Tokyoites.

Introduced by designer Taiichi Hiramoto, the episode of May 3 welcomes illustrator Okataoka. His illustrations have been part of various art forms, from magazine covers to CDs. Okataoka talks about his turning point in life and his brand, HIGHWAY.
Animals and nature as frequent motifs in his illustration
Takano (MC): Is it okay if I call you "Oka-san"?
Oka: It's OK. People call me Mr. Oka. It's a little difficult (laughs).
Celeina (MC): Thank you very much, Mr. Oka (laughs). Please give my regards to you. Let me start by introducing myself. I grew up on the border of Miyazaki and Kagoshima prefectures and graduated from Kuwasawa Design School. You have provided illustrations for books such as POPEYE and BRUTUS, restaurant logos, advertisements, clothing, and artwork for musicians. He is also active in many other fields, producing not only paintings, but also ceramics and woodcuts, and launching a car-related brand called "HIGHWAY". He currently lives in Kagoshima, far from Tokyo, so thank you very much for coming all the way here today.
Oka: Thank you very much.
Celeina: I was under the impression that your illustrations often feature animals and nature.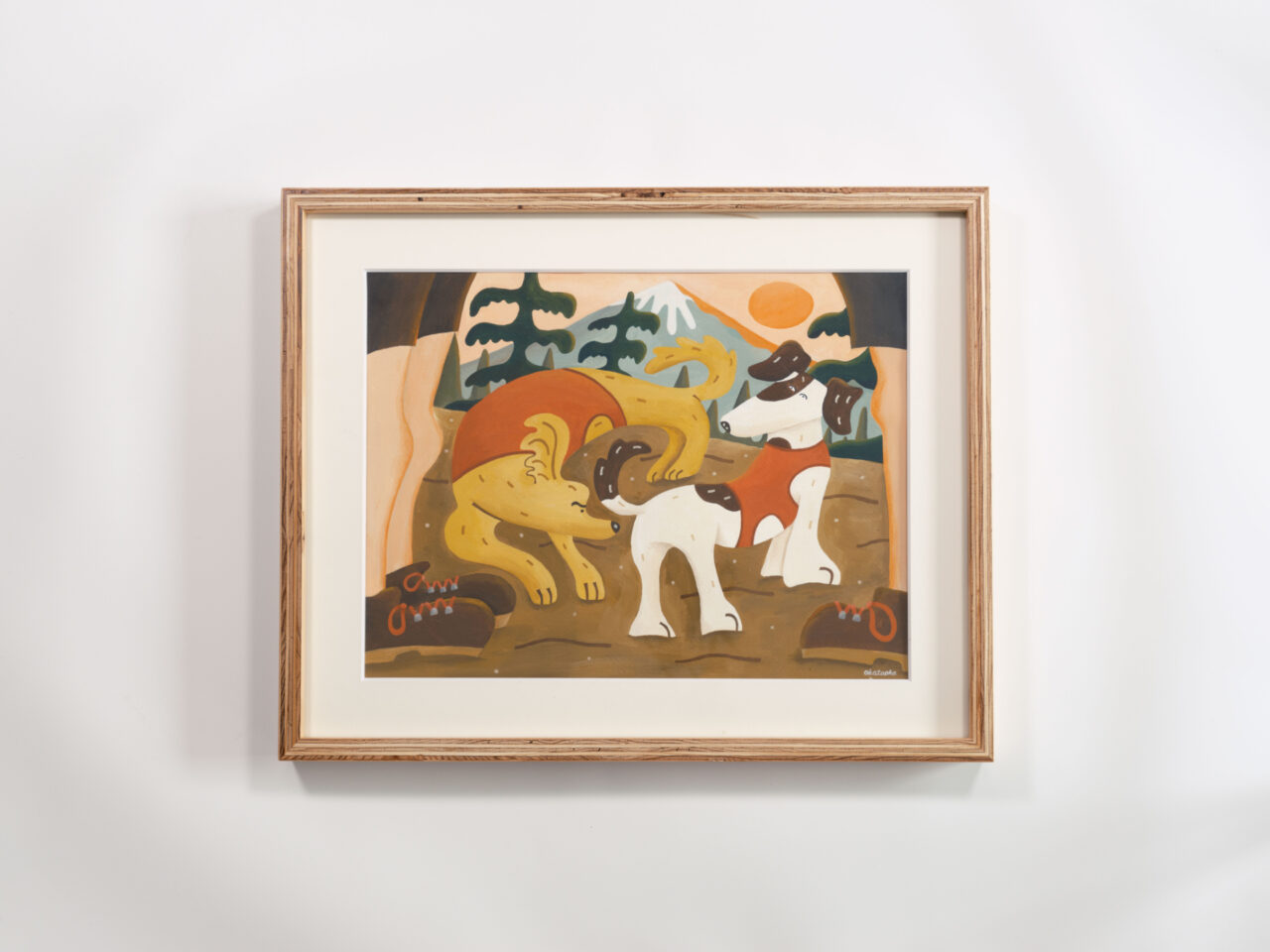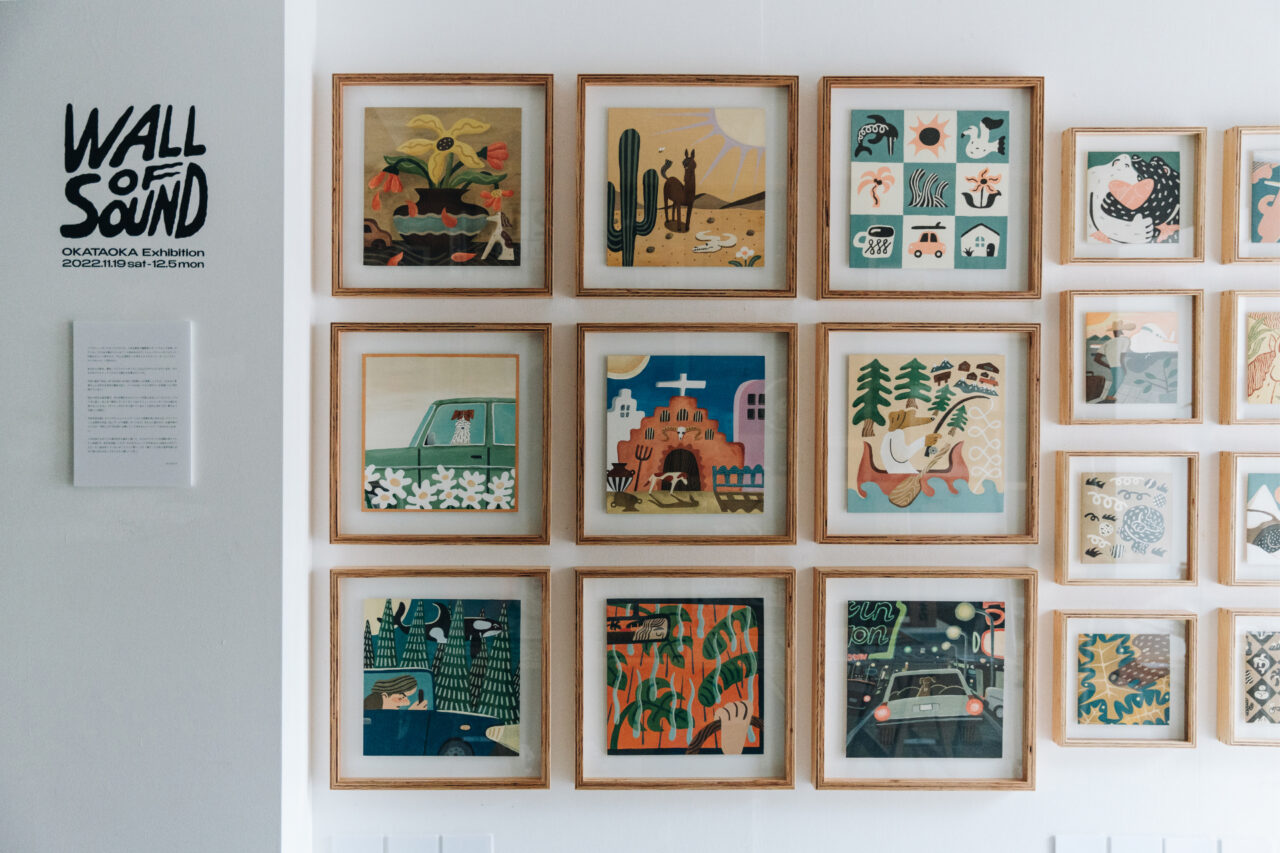 Oka: I just love animals, but I was originally a Boy Scout in elementary and junior high school. At first, when I was looking for what I wanted to draw as an illustrator, I tried to draw my experience as a Boy Scout and it felt good to me. From there, I started drawing animals and nature.
Celeina: The word "Scout" really suits me. Do you have any particular ideas for your work?
Oka: I don't have a specific one, but I try not to bore myself or get bogged down, so I try to change my touch a bit. The client may or may not notice.
Celeina: So you always value excitement and stimulation in your work?
Oka: That's true.
Takano: Your illustrations are very cute and the animals' expressions are very detailed. Some of the animals have various human-like expressions. Is this a point of particular interest to you?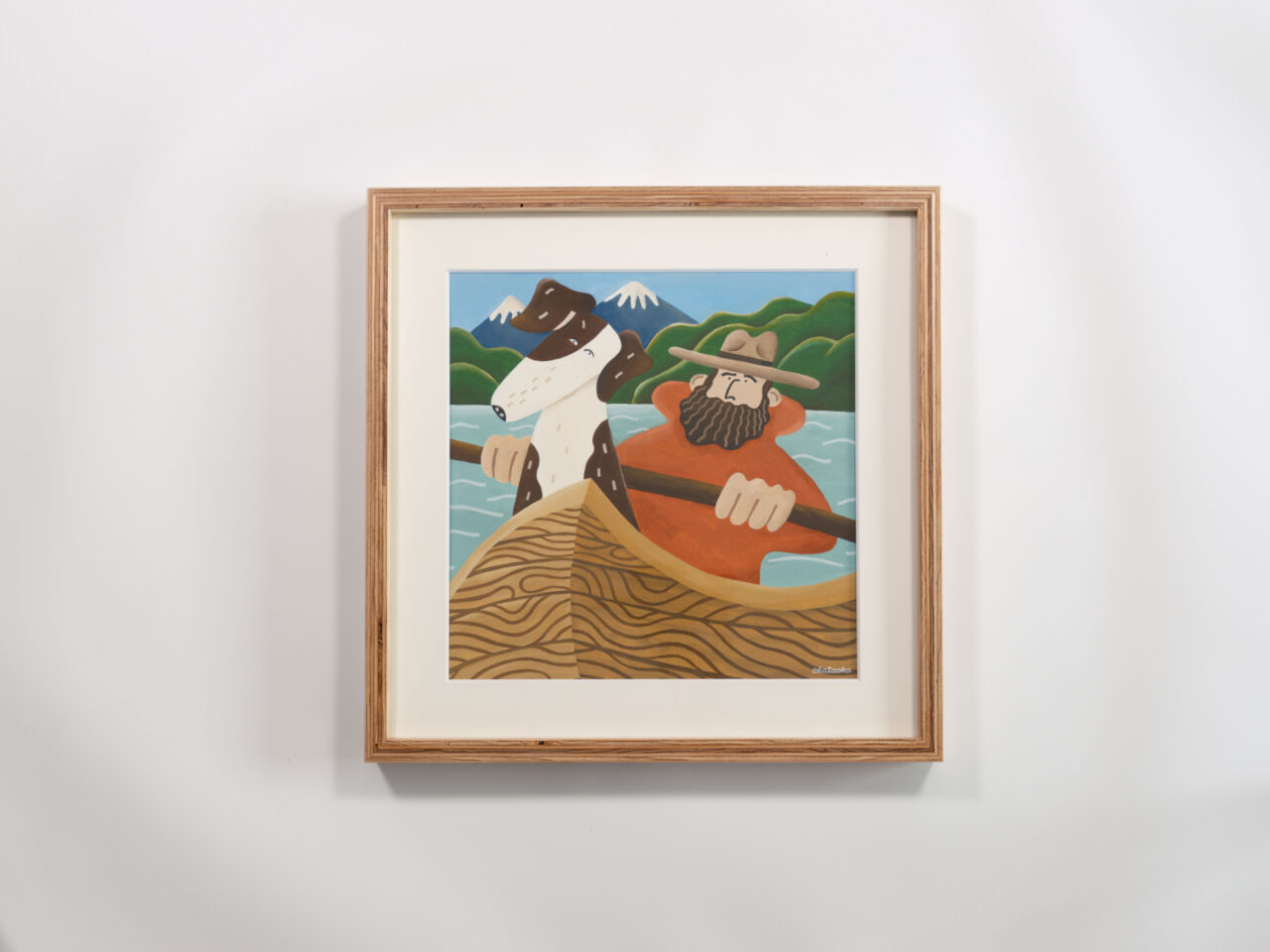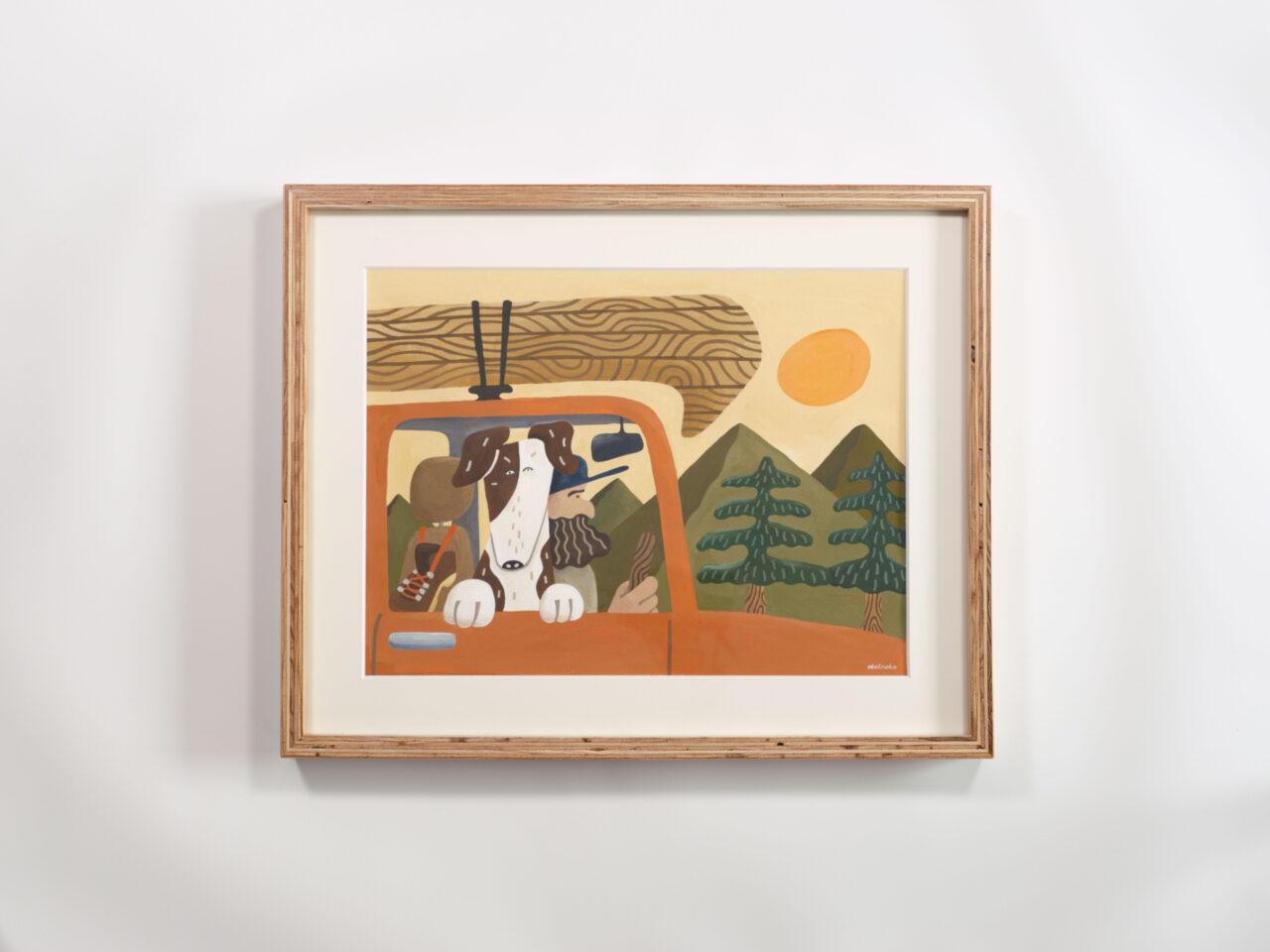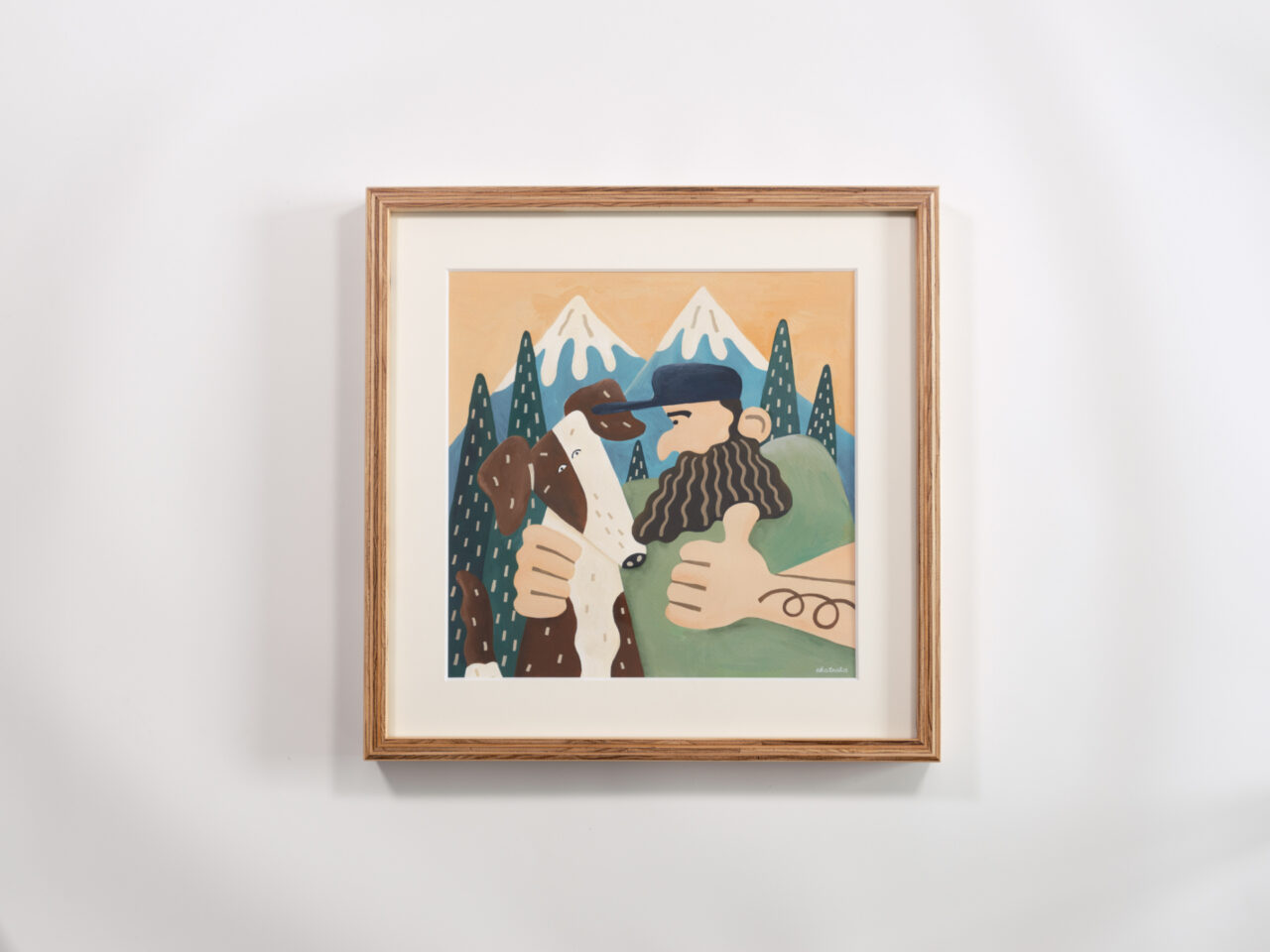 Oka: I've said before that I like animals, but at first I wasn't very good at drawing people. I couldn't draw people, so I thought I might be able to draw animals in an anthropomorphic way or something like that. So, in my mind, animals don't play the role of people, but I think they look a little bit like people.
Celeina: The t-shirt you're wearing now is also a HIGHWAY t-shirt, right? You can see a little bit of the animal's expression on that one, too.
Oka: This one has Shibuya's Hachiko pattern, and it looks like a troubled face.
TAKANO: That's good, too. It has a human touch.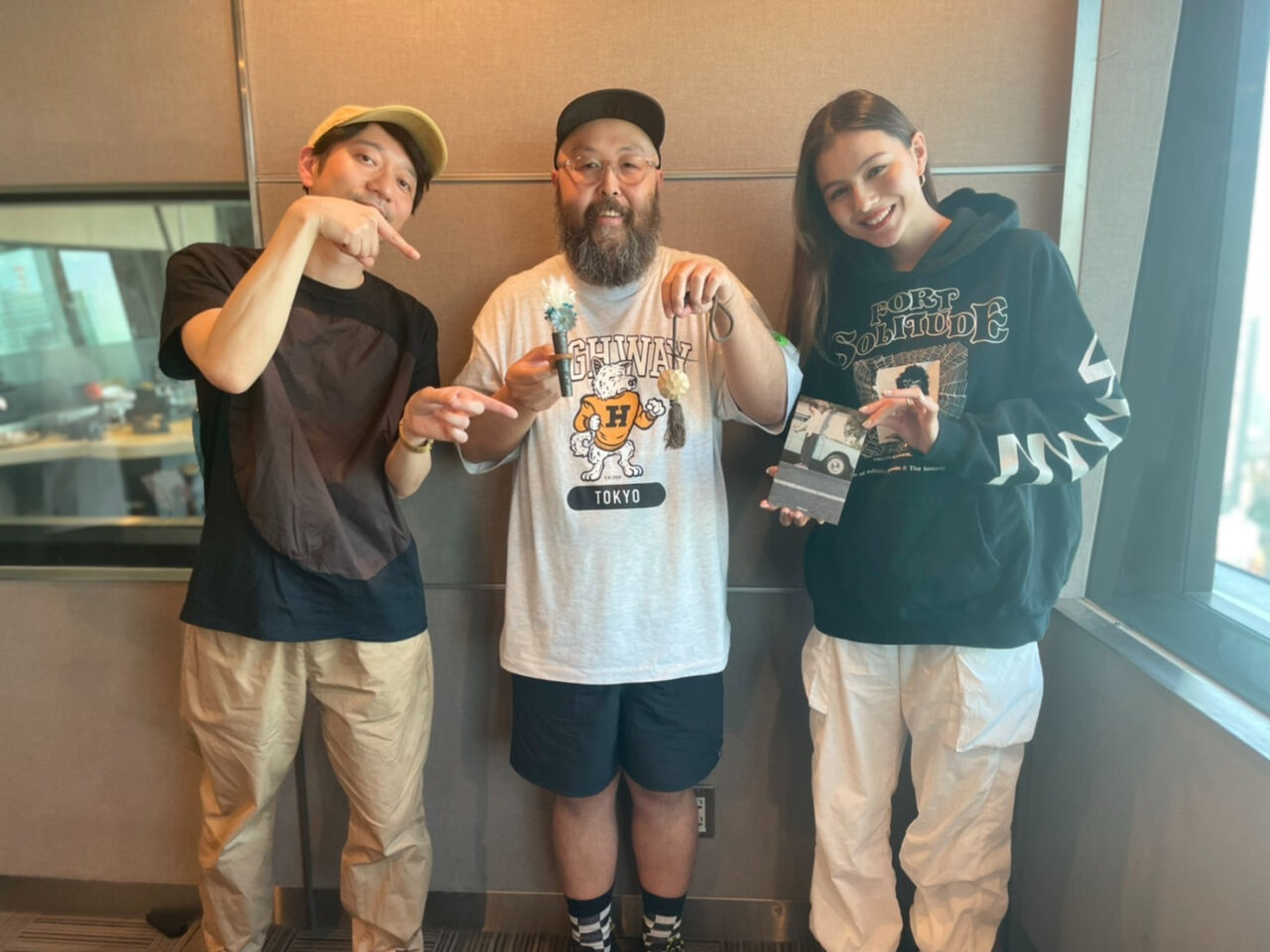 Celeina: Was there an event in your career that was a turning point for you, or a word that left an impression on you, good or bad?
Oka: Ever since I was a student, I always wanted to do illustrations for POPEYE. After I graduated from school, I had the opportunity to go with a friend to help with POPEYE's work. I went with them and gave my illustrations to the director of POPEYE, who liked them a lot. About a week later, I got a job.
Takano: So your dream came true there.
Celaena: That's amazing! Now I want to ask you, what song do you want to listen to together at this time?
Oka: It's a song called "All of Me" by a songwriter named Casey Johnsin, and I always like to listen to that song at dusk. I always listen to it alone, but I chose it because I wanted to share my feelings with everyone.
Oka tearing up on the final day of a local movie theater in Miyazaki
Celeina: Today's J-WAVE is on the theme of "cinema", but do you have any episodes related to movies or cinemas?
Oka: It's an embarrassing story that when I was in my fourth year of college in Miyazaki, the mini theater, or small theater, in Miyazaki was about to run out. The last movie shown was "New Paradise Cinema". It was about the ending of a movie theater, and I couldn't help but weep at the last scene after watching it. This was probably the second time I saw it. A few days before that, my girlfriend dumped me and I went to see this movie in that state and cried alone for half an hour afterwards. After that, I was supposed to go out drinking with friends. ……
Takano: Oka-san!
Oka: It's kind of like youth.
Takano: It's a very good episode ……. I want to go to the little theater in Miyazaki at that time and hug you, Oka-san.
Oka: Thank you (laughs).
Celeina: Mr. Oka, do you have a favorite movie or a favorite film?
Oka: I really like road movies. I like to travel and I like cars, so I like Little Miss Sunshine.
Celeina: That's great. Taking the car, you know, going to the races, for the main character.
Oka: Yeah, that's right. I also like traveling road movies, like Paris, Texas and Old Friends.
Celeina: By the way, are there any movies you'd like to recommend to us and our listeners during Golden Week?
Oka: There's a Wim Wenders movie called "To the End of the World," but it's almost five hours long, so I think you'll have to watch it at a lighter time.
Celeina: Exactly. The movie was released in 1992 and is 288 minutes long. The theme song was sung by U2. It has a musical flavor, too.
Oka: They used very gorgeous music and the soundtrack was wonderful.
Celeina: I'd like to check it out, you can see it on U-NEXT. Finally, Mr. Oka, please tell us about any future plans you have.
Oka: Besides illustration, I run a car-related brand in Kagoshima called HIGHWAY, and I hold pop-up exhibitions at BEAMS JAPAN in Shibuya and Kyoto. The event in Shibuya will run until May 10th.
Celeina: I want to go there!
Takano: I got a brochure and it's really cool.
Celeina: It makes me look forward to going out in the car. Today, you also brought some recommended items. What kind of items do you have?
Oka: A single vase that hangs from the air conditioning vents in the car and a wooden air freshener that hangs from the mirror. ……
Celeina: Elegant. Chic. ……
Takano: Very warm, very nice.
Oka: Thank you very much.
Celeina: Do you also have T-shirts and other clothing?
Oka: Yes: Yes, we have a lot of merchandise made by HIGHWAY and other apparel made with BEAMS.
Celeina: Is this limited to this pop-up store?
Oka: BEAMS probably yes.
Celeina: The HIGHWAY pop-up will be held at BEAMS JAPAN Shibuya until May 10, so make sure you check it out.
Oka: Please go.
Celeina: Thank you so much for joining us today, illustrator Oka Oka.
Oka: Thank you very much.