A circle of friends connected by goof-touch! The "FIST BUMP" corner of the radio program "GRAND MARQUEE" features people who live and enjoy Tokyo in a relay format.

On June 15, Kousuke Itoda, a communication designer from TRANSIT GENERAL OFFICE INC. , was introduced by Kenta Haraki, a decorator. Mr. Kousuke Itoda, a communication designer from TRANSIT GENERAL OFFICE INC., appeared on the stage. We asked him about his job as a communication designer and his current interests and favorite culture as a member of a company that creates new culture.
What is important for a communication designer
Celeina (MC): Today we have with us Kousuke Itoda, a communication designer from TRANSIT GENERAL OFFICE INC.. Please give him my best regards.
Itoda: Ciao. Hello, I'm Kousuke Itoda. Nice to meet you.
Takano (MC): Ciao.
Celeina: Is this France? (laughs)
Itoda: This is the style we use (laughs).
Celeina: Do you usually say "ciao"?
Itoda: It's a common phrase on blogs and such. Sorry for accompanying you (laughs).
Takano: By the way, you do not practice Brazilian jiu-jitsu, do you?
Itoda: No, I don't.
Takano: No, this week was Brazilian Jiu-Jitsu Week.
Itoda: I heard about that. However, I am doing kickboxing.
Takano: I see, so it was martial arts week this week.
Itoda: I'm glad we ended on a good note (laughs).
Celeina: Now, your title, Mr. Itoda, "Communication Designer," what kind of job is that?
Itoda: In a nutshell, it is a job that is called public relations or PR, but our representative's intention is that communication is design, so that's why I call myself that.
Celeina: I see. People who are good communicators are good at everything, aren't they? I think it is important to use communication as a strength to live in the modern world.
Takano: They say it can be applied to any genre. Is PR work also communication?
Itoda: Communication, yes. Basically, my work is done through relationships with people.
Celeina: Specifically, what kind of work do you do?
Itoda: Specifically, I work with the media to promote our stores. Also, my main job is to connect with influencers. Writing letters is also an important job.
Celeina: By the way, do you have a motto when you work?
Itoda: To stick to it. I don't give up until I'm satisfied.
Celeina: You don't give up even if you are told no?
Itoda: It depends on the situation, but I think my subordinates probably have a hard time because I don't say yes very often.
Celeina: You work for TRANSIT GENERAL OFFICE INC.. Can you tell us what kind of company you work for?
Itoda: We call ourselves a cultural engineering company, and our motto is to establish a culture that has never existed before. Simply put, we don't want it to end up as a trend, but to take root as a culture, as if it had never existed before.
Celeina: I understand that you are also involved in the famous "bills" restaurant.
Itoda: Yes, they are.
Celeina: Their pancakes are delicious.
Itoda: It is also a very important job to convey that kind of image.
Celeina: In addition, last November you opened FOLKWOOD VILLAGE, an outdoor complex consisting of a campground, camp café, sauna, store, playground, and work office.
Itoda: Yes, I did. We built it in Yatsugatake, Yamanashi Prefecture. It will be a vast camping field where you can also enjoy a sauna.
Takano: I'll be there!
Celeina: I'm curious. How long have you been working at the TRANSIT GENERAL OFFICE INC.?
Itoda: This is my 11th year.
Celeina: How did you come to work here?
Itoda: I used to work in apparel, but my hobby was apparel, or rather, I just liked clothes, so I wanted to see the outside world and jumped into a different industry.
Takano: Eleven years have passed since then. That's a long history.
The future focus is on snacks and tea.
Takano: As a company that creates a new culture, do you have any ideas of what might come next or what you would like to do next?
Itoda: This is completely a personal hobby of mine, but I want to create a snack bar.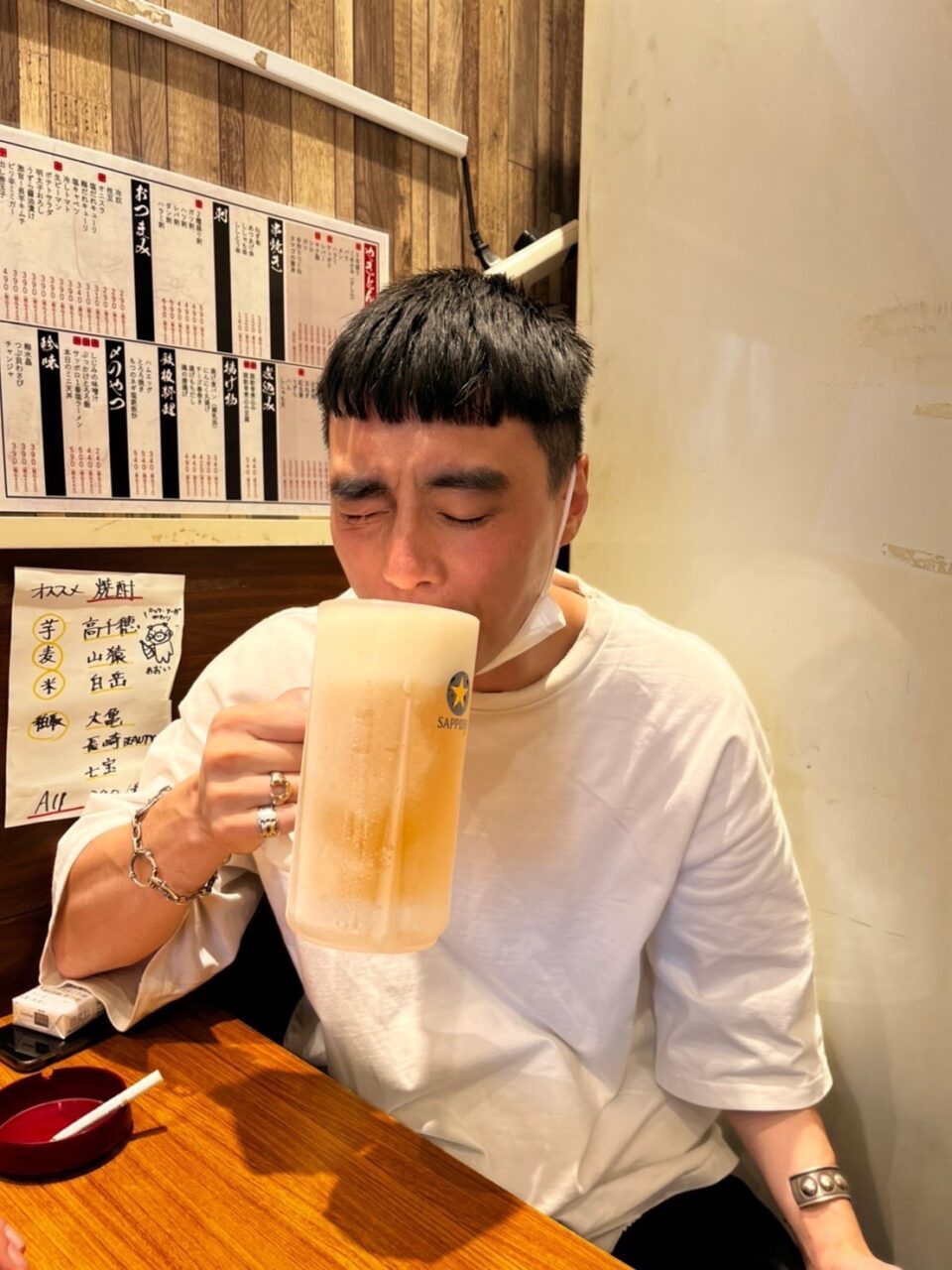 Celeina: Snacks! Oh, but I feel like it's a trend: all the kids who just turned 20 want to go to a snack bar.
Itoda: There is a revival culture right now, and things like nuns cafes are popular, so I feel like this is the next trend.
Takano: Do you go to snack bars? I've never been, so I'd like to know what the appeal is.
Itoda: I think the point is that even if you go alone, you can enjoy yourself with the people around you. Another attraction is that you can create a new community, which can then expand in various ways.
Takano: The difference from a bar is that there is a mom and pop. ……
Itoda: The bar is similar, but when you have karaoke there, the sense of togetherness is enhanced.
Celeina: Karaoke might indeed make it easier to become friends. We can cheer and sing along with the songs we are singing.
Takano: Do you have any snack recommendations?
Itoda: I especially recommend a snack bar called "Lza" in Shimokitazawa.
Takano: Now people may come to Lza in droves.
Itoda: I hope they do. That would be great.
Celeina: I'm curious. Now, I asked Mr. Itoda to choose one song that he would like everyone to listen to on the radio at this time. What song would it be?
Itoda: I am not from your generation, but I chose "N.O." by Denki Groove.
Celeina: Why did you choose this song?
Itoda: Simply, it was the song that made me fall in love with electro music, so I chose it regardless of the time of day.
Celeina: Is there anything that you are interested in or love right now, Mr. Itoda?
Itoda: Since I usually focus my attention overseas, I am personally interested in Japanese "wa" (harmony). Recently, I am especially interested in tea. It is really deep when you listen to what they have to say. Right now, I often go to a tea stand in the community closest to me called I wish I could go to "TEN-".
Celeina: By tea stand, do you mean matcha?
Itoda: Of course there is matcha, but there are also blended teas and various other types of tea leaves that are very deep. My knowledge is not up to par, so I want to learn more.
Celeina: I'm curious. And I've been looking at your Instagram, and there are so many pictures of ramen.
Itoda: I love ramen. If you ask me, I ate some before coming here (laughs).
Takano: I'd like to hear your ramen recommendations.
Itoda: There are many. I think "Optimism" is the best ramen around here. They have both shoyu and shio (salt) ramen, and I personally like the shoyu "Kohaku".
Takano: I want to go there.
Celeina: FIST BUMP: Today we welcome Kosuke Idota, a communication designer from TRANSIT GENERAL OFFICE INC.. Thank you very much.
Itoda: Thank you very much.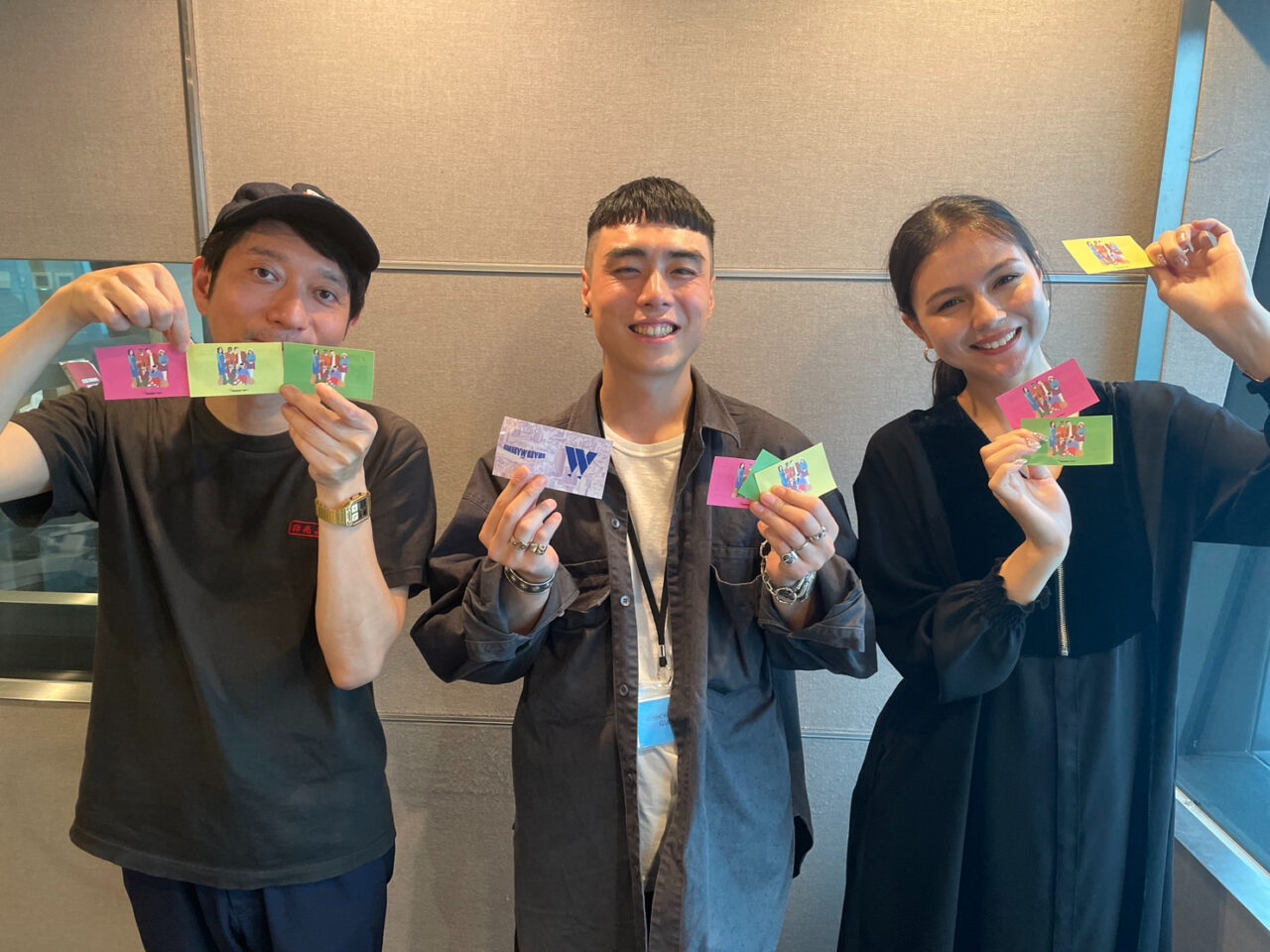 J-WAVE (81.3FM) Mon-Thu 16:00 – 18:50
Navigator: Shinya Takano, Celeina Ann