"I hope to work with like-minded people and possibly create a new culture with them," says Ryuhei Oomaru, the founder of New York-based Japanese fashion brand OVERCOAT. "It was only a pair of clothes when starting out, but I would love to see it expand onto culture or briefs and go down in history," he beams.

The Fukuoka-born designer also runs his design company Oomaruseisakusho2 and is the guy the whole New York fashion industry turns to.

Designed speech suits for the former first lady Michelle Obama and the current vice president Kamala Harris in America. He's well-connected in the industry in America. And he was the first Japanese designer to win CFDA FASHION MANUFACTURING INITIATIVE in 2014, the award aimed to celebrate excellence in fashion design in New York. He's also close to Peter Miles, the art director widely recognized for the logo and packaging brands such as Celine or Marc Jacobs.

Oomaru says he's having the busiest life ever. NiEW spoke to the prominent designer about how he built such a steady role in the world's best fashion industry, inheriting the techniques and the future of luxury brands.
The reason the fashion industry relies on him
– Could you explain your current role in the fashion industry in New York?
Oomaru: I think we are like a good advisor for fashion designers and creators. There are many sewing factories and pattern companies in New York, but they are not so interested in what PRADA did this season, for example. Many sewing factories have excellent skills but do not understand mode and trends, and they are distant from designers. Even at well-known fashion colleges, there are far more students majoring in PR and marketing classes than in making things. When this happens, for example, when an influencer who does not know much about making clothes wants to start a brand, the conversation between planning and manufacturing does not go well. So I come in as a consultant, listen to what they want, and actually make my own samples to suggest what they might like.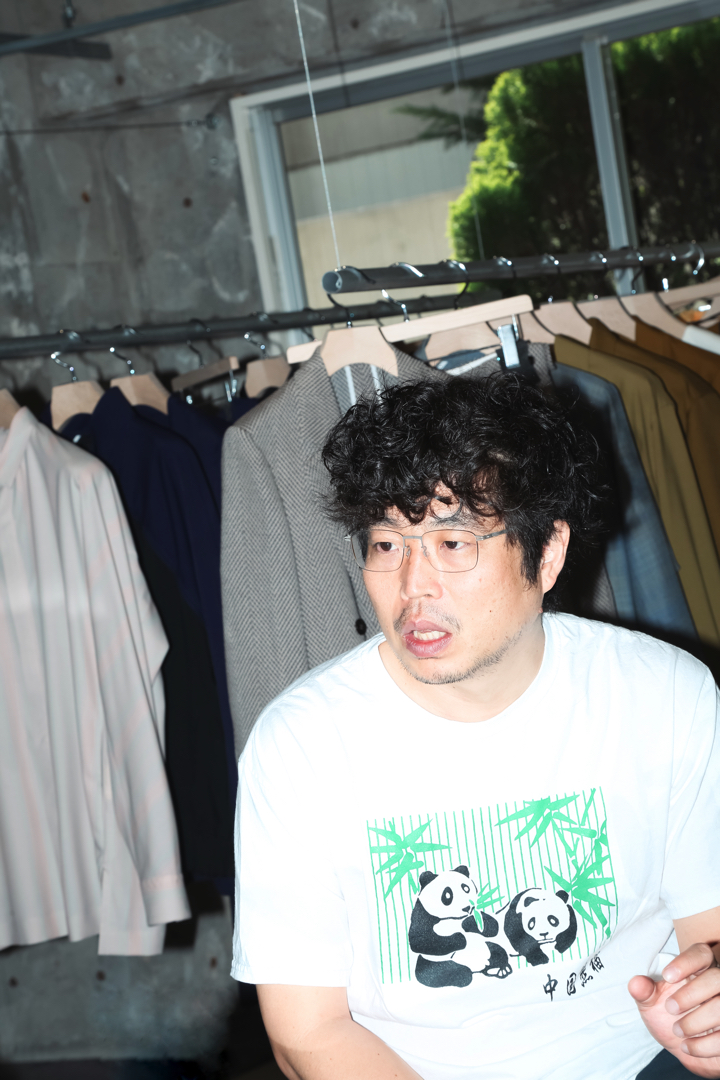 – From designing to producing, it seems that you seem to be one of the few companies that operate the whole process.
Oomaru: I haven't looked into it, but I think there are very few. In my case, I quit high school when I was 16 years old. The day I decided to make clothes, I went to Kinokuniya bookstore to buy a book on western clothing and started making clothes at home. I thought about what I wanted to make, drew a pattern, cut, and sewed. My skill is to be able to consistently carry out this process of making clothes, and this is the foundation of Oomaruseisakusho 2 today. This skill may seem obvious, but the manufacturing sector in the apparel industry is roughly divided into a detailed division of labor between planning and design, pattern, sewing, and fabric shop, so there were actually few places that had skills like ours. With this type of business, we are able to incorporate the client's intentions into the desired form as quickly as possible. I believe this is the reason why the industry trusts us so much.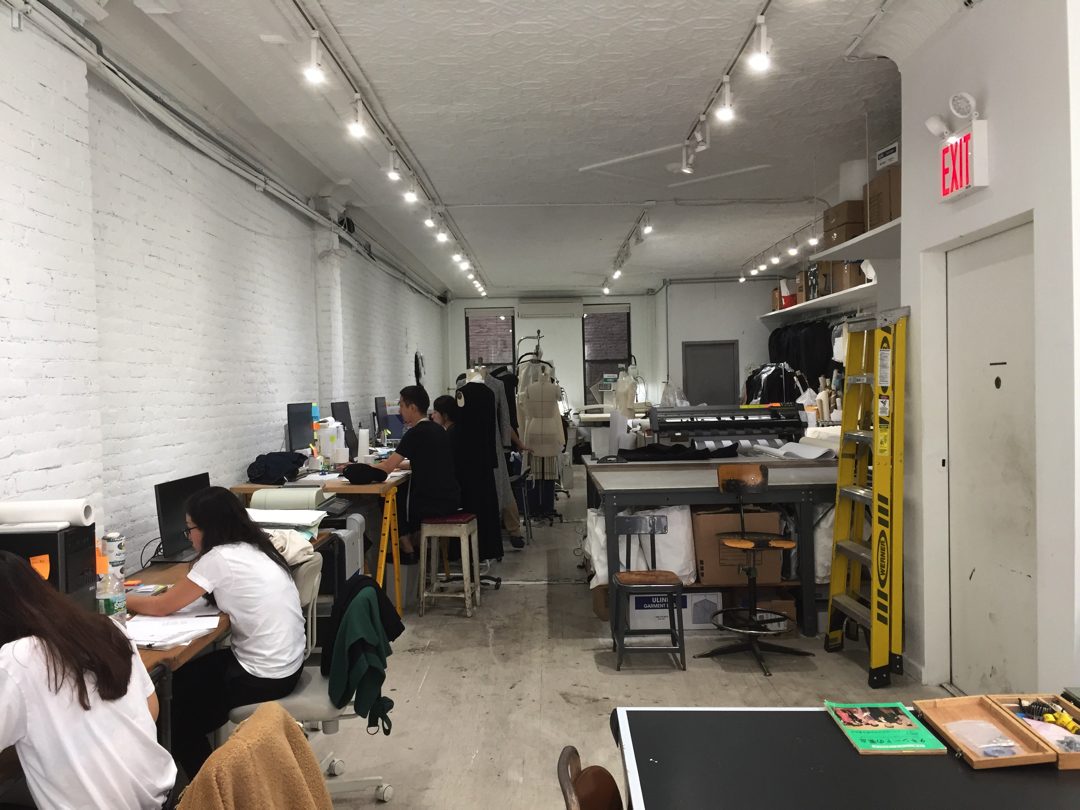 – This style might require a lot of knowledge to operate the whole process.
Oomaru: In terms of man-hours, it would be about the same as learning 99 twice (laughs). (Laughs) I think the starting point where I first recognized "this is what making clothes is all about" was different from other people. I was born and raised in Fukuoka at a time when there was no Internet. I bought books on dressmaking as if I was going to buy a cookbook, and I just learned how to make clothes by looking at the books. But in the apparel industry, each process was so divided that it was difficult to communicate smoothly. I consider myself such a sewing factory manager. I feel the real thrill of making clothes in the sewing process of creating a three-dimensional object out of a flat surface.