There are two main types of good films in the world. The other is a film that surprises the audience by offering them a completely new way of seeing the world.

Polish master filmmaker Jerzy Skolimowski's new film "EO" is the latter, and will connect us to the world in a new way. In this article, writer Takeshi Kizu discusses the way of seeing the world presented by "EO".

A Polish master who is increasingly edgy even after his 60th birthday. The Aesthetics of the Moment by Jerzy Skolimowski
This world is full of wonders. When I watch the films of Polish genius Jerzy Skolimowski, I often have moments when I feel as if I am in awe of the world. It may be my illusion. However, I am always overwhelmed by Skolimowski's visual expression, which shocks the sense of sight and hearing so violently.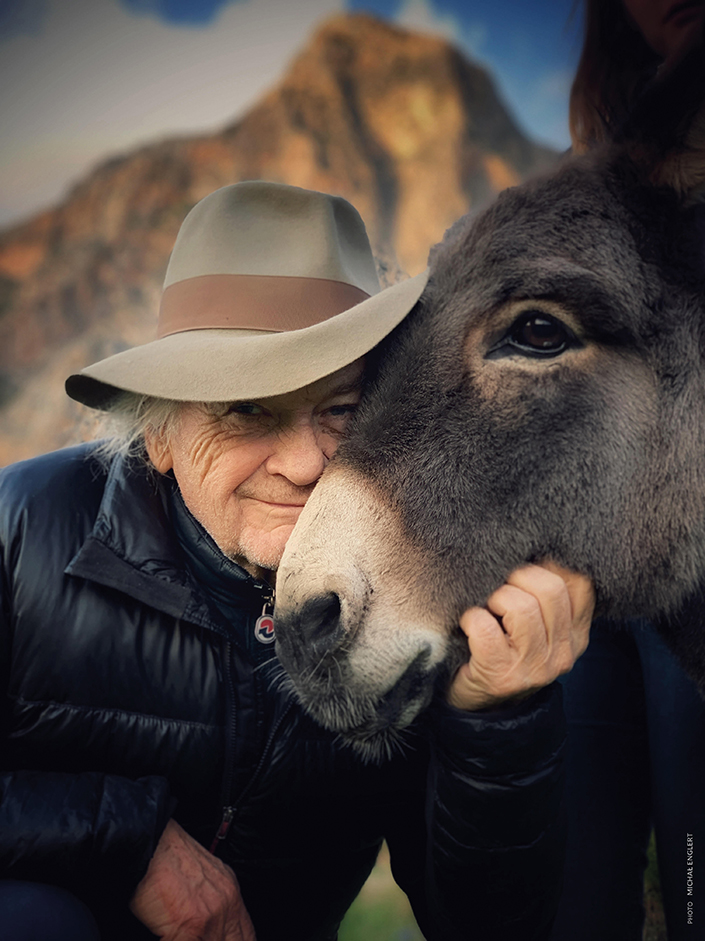 Skolimowski was a jazz drummer and boxer in his youth, and worked as a screenwriter for Polish directors such as Angel Wajda and Roman Polanski, and was highly acclaimed for his Nouvelle Vague-inspired films "The Departure" (1967) and "Deep End" (1970). After "30 Door Key" (1991), he worked mainly as an actor in films such as David Cronenberg's "Eastern Promises" (2007), while also working as a painter. His return to the director's chair after a 17-year absence with "Four Nights with Anna" (2008) was greeted with critical acclaim. His subsequent works seem to have gained more and more edge in their expression.
In "Four Nights with Anna," a lonely middle-aged man's ill-fated love affair is portrayed in a teasing manner, only to be suddenly interrupted by the sound of a helicopter explosion. "Essential Killing" (2010) depicts a terrorist on the run, but the politics behind it are not only unclear, but the protagonist does not speak a word and only bare action takes place. "11 Minutes" (2010) depicts events that take place within 11 minutes from multiple perspectives and shows the inside of a decisive moment in an overly dynamic film.
In Skolimowski's films, life-changing "moments" often occur out of context, leaving the viewer stunned without context or background. In his new film, "EO" Skolimowski, now in his 80s, has created an astonishing moment that will change the way we look at the world. "EO" is made up of a series of startling moments that will change the way we look at the world.