"TILL", a movie produced by the world-famous actor Whoopi Goldberg and others, will be released on December 15 (Fri.) in Japan. The trailer for the film has been released.
The film is the first film adaptation of the "Emmett Till Murder" that actually occurred on August 28, 1955 in Money, Mississippi, U.S.A. The murder was the result of a 20th century civil rights movement. This incident became the origin of modern social movements such as the Civil Rights Movement in the 20th century, the Black Lives Matter Movement in the 21st century, and the Emmett Till Anti-Lynching Law passed in March 2022. The much-talked-about film was praised at film festivals around the world immediately after its release, winning 21 of the 60 major film festivals and receiving 86 of the 21 pro-competitive awards and 86 of the 86 pro-competitive nominations. It was produced by a top-notch team including producer Whoopi Goldberg and the staff of the "007" series.
The film is set in Chicago, Illinois in 1955. Danielle Deadwyler plays Mamie Till, the only black female employee in the Air Force after her husband's death, and Jaylin Hall plays her son, 14-year-old Emmett (nicknamed Bobo).
In the trailer, the children are found dead after getting into trouble with the White Walkers, while on a fun summer vacation at a relative's house. Despite her grief, the mother decides to show the world the true nature of her son's life and the tragedy he has become. The film expresses the love and strength of a mother and father who turn despair into hope.
If you are one of these people, you must have heard about the murder of Emmett Till. It began as one conversation and evolved into two or three. That is the goal of everyone who made this film, to spread the story to as many people as possible, and to convey the importance of learning from the past and taking action now to create a better future.

Comments from Whoopi Goldberg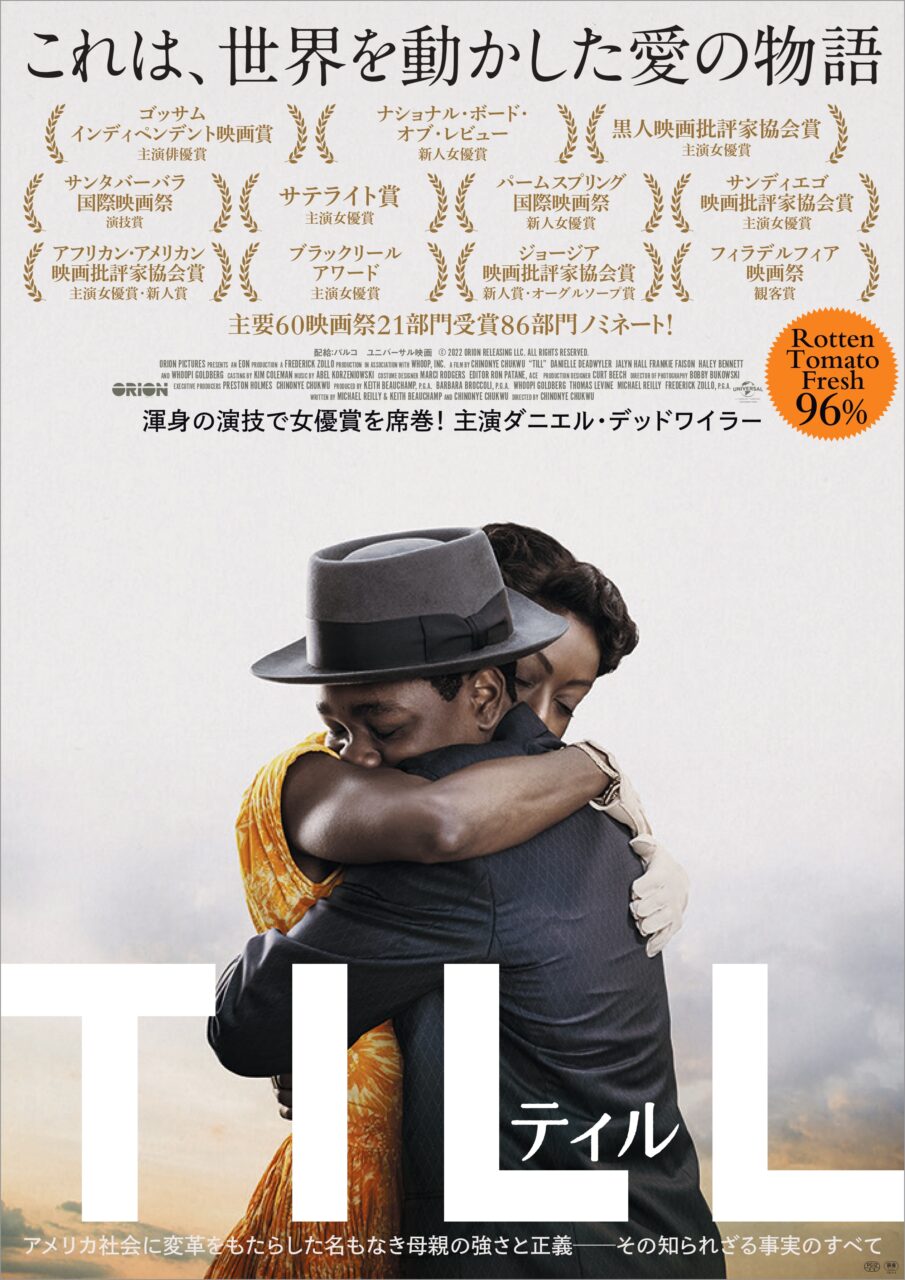 Producers: Whoopi Goldberg ("Love Song to an Angel"), Barbara Broccoli ("007" series)
Director/Screenplay: Sinonie Chukwu
Cast: Danielle Deadwyler, Whoopi Goldberg, Jaylin Hall, Sean Patrick Thomas, John Douglas Thompson, Haley Bennett
2022 / USA / CinemaScope / 130 min / Color / English / 5.1ch / Original title: "TILL
Subtitles: Ayahira Kazama/ PG-12/
Distributor: PARCO Universal Pictures
Roadshow from 12/15 (Fri.) at TOHO CINEMAS SHANTE and other theaters nationwide
(C)2022 Orion Releasing LLC.